Waitrose to close four more supermarkets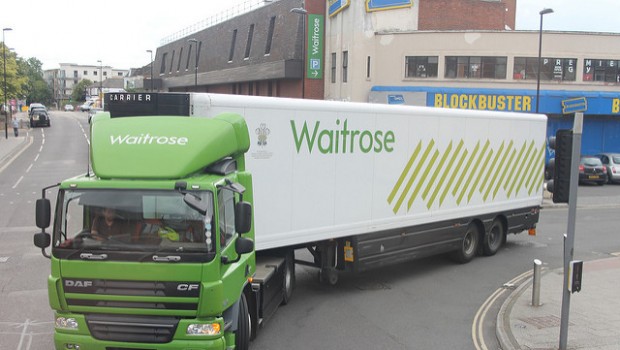 Waitrose & Partners is to shut four stores, the supermarket chain said on Wednesday, putting 124 jobs at risk.
The grocer, which is part of the John Lewis Partnership, said its supermarkets in Caldicot, the Ipswich Corn Exchange and Shrewsbury would close, while its Wolverhampton store would be sold to Tesco.
A total of 140 jobs at Wolverhampton will transfer to Tesco, but the 124 staff at the three other stores face redundancy and will now enter a period of consultation.
Waitrose said trading had been "challenging" in the four shops.
Bérangère Michel, executive director for customer service at John Lewis, added: "Closing any of our shops is always a last resort. Sadly, we have not been able to find a way to make these shops profitable in the long-term."
Since March 2019, Waitrose has shut or announced plans to shut 19 shops, including three earlier this year.
John Lewis, meanwhile, confirmed it would not re-open eight of its department stores in July when lockdown measures started to ease, including flagships in Birmingham and Watford, putting up to 1,300 jobs at risk.
The partnership announces its first full-year results under new chairman Sharon White on Thursday and the numbers are expected to be poor. The retailer saw interim profits slide 23% to £123m in March, just ahead of the introduction of lockdown measures which closed its department stores and rocked trading.
Waitrose, meanwhile, has recently seen its lengthy partnership with Ocado come to an end after the online specialist struck a new deal with Marks & Spencer.