Von der Leyen urges unity on EU gas price cap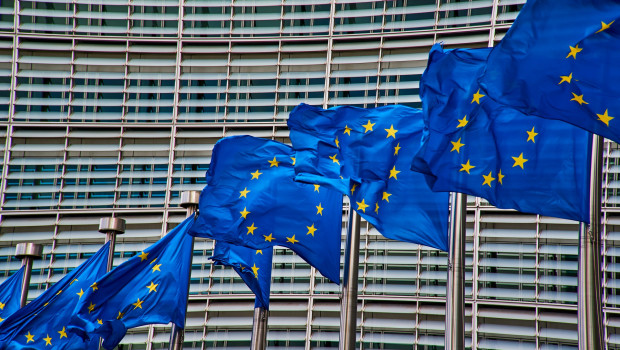 Ursula von der Leyen has urged the European parliament to back a temporary cap on gas prices.
The European Commission president acknowledged that when a cap was first suggested earlier in the year - with the intention of reducing gas prices and limiting volatility, including Russia's ability to manipulate prices - not all member states backed the concept, primarily because of concerns over security of supply.
But in a speech at the European Parliament plenary on the war in Ukraine, she told fellow politicians that the situation had "critically evolved" since then, adding: "Today, compared to March, more member states are open for it and we are better prepared. Such as a cap on gas prices must be designed properly to ensure security of supply."
She continued: "We have to limit the inflationary impact of gas on electricity, everywhere in Europe. This is why we are ready to discuss a cap on the price of gas that is used to generate electricity.
"This cap would also be a first step on the way to a structural reform of the electricity market."
Wholesale oil and gas prices have surged following Russia's invasion of Ukraine, pushing up energy and electricity bills to record highs for households and businesses. The EU has been further hit after Russia reduced supplies to the bloc, including turning off Nord Stream 2. Both Nord Stream 1 and 2 have also been damaged, widely suspected as Russian sabotage.
The Commission is keen to try to curb both prices and volatility, but member states have so far failed to reach agreement, despite ongoing discussions. Some are concerned that a cap could leave some states struggling to secure supplies in competitive international markets during winter.
However, a price cap on Russian oil sales has been agreed in principle, it was reported by Politico and the Financial Times, both citing unnamed EU officials, although no decision has yet been taken on the price range.
The FT said ambassadors from the bloc's 27 countries had signed off on the proposed ceiling on the price of crude shipping to countries outside of the EU as part of a wider package of sanctions against Russia.
The G7 - which includes Germany, France and Italy - approved plans for a price cap on purchases of Russian oil last month, with the aim of cutting revenue for the Kremlin.
The sanctions are expected to be published later this week, the FT noted.