Vodafone in talks with CK Hutchison over Three UK merger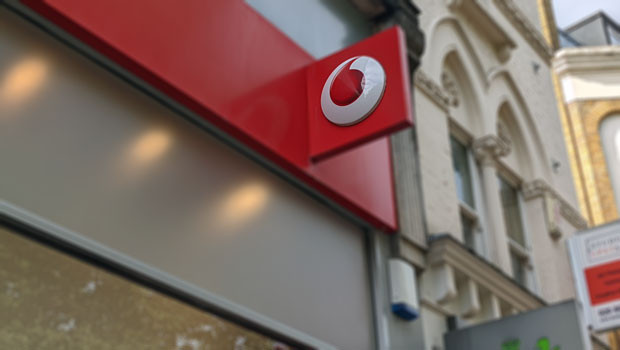 Vodafone confirmed on Monday that it is in talks with Hong Kong-based CK Hutchison about a possible merger of its UK business with Three UK.
Responding to a Sky News report, Vodafone said the potential deal would involve both companies combining their UK businesses, with Vodafone owning 51% and CK Hutchison owning the remainder of the combined business.
The relative ownership would be achieved through a differential leverage contribution at closing, and no cash consideration will be paid, Vodafone said.
"The UK Government rightly sees 5G as transformational for the economy and society and critical to the UK becoming more competitive in an increasingly digital world," the company said.
"The conditions to ensure thriving competition in the market need to be nurtured, otherwise the UK is at risk of losing the opportunity to be a 5G leader. As Ofcom has identified, some operators in the UK - Vodafone UK and Three UK - lack the necessary scale to earn their cost of capital."
It said that by combining the businesses, Vodafone UK and Three UK will gain the necessary scale to be able to accelerate the rollout of full 5G in the UK and expand broadband connectivity to rural communities and small businesses.
"The merged business would challenge the two already consolidated players for all UK customers and bring benefits through competitively priced access to a third reliable, high quality, and secure 5G network throughout the UK," it said.
Vodafone added that there can be no certainty that any transaction between the two companies will ultimately be agreed.
Sources told Sky that CK Hutchison has indicated that it was seeking a valuation for Three UK of roughly £6bn, though that predated the sale of some mobile towers assets, so it was unclear if the figure remained current.
One industry analyst speculated that the value of the combined Vodafone-Three UK business could be in the region of £12bn to £15bn, Sky said.
Susannah Streeter, senior investment and markets analyst at Hargreaves Lansdown, said: "This development follows a defined trend of mega mergers in the sector with only four major operators still remaining. Those left are already collaborating in areas such as remote rural areas where cost synergies are required given the low population density. The aim of this merger would be to create a company with bigger scale to fully capitalise on the opportunities provided by the 5G roll out.
"Setting up and maintaining networks is a hugely expensive business and as government have a track record of raising prices more than expected when companies bid to use chunks of the spectrum, Vodafone has recognised it needs to bulk up with much more power to be able to accelerate the rollout of 5G and expand connectivity to rural communities and small businesses.
"Clearly much still needs to be agreed and it's far from certain that this is a done deal, but if it is signed the joint venture with Three UK would create the biggest player in the UK mobile industry. Vodafone has long been focused on rolling out broadband, fixed line and TV services across its European markets, since customer retention is significantly better among those taking multiple products, and a successful 5G rollout will be crucial to that strategy."