Vodafone and Three buy chunk of mobile spectrum from Qualcomm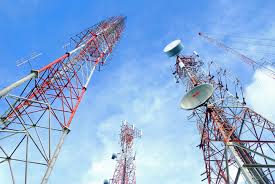 Vodafone and Three have bought a sizeable piece of UK mobile phone spectrum in an auction of L-band frequency by US-based Qualcomm.
The two mobile networks edged out rivals EE and O2 as UK networks fight for extra 4G capacity in what is a fixed amount of bandwidth, according to industry sources cited by the Times newspaper.
Vodafone and Three, which is subsidiary of Hutchison Whampoa, are thought to have agreed to pay more than £100m but will not be able to use the spectrum for the next few years, until smartphones and network equipment are tuned over to L-band frequencies.
The sale, which will also need to be confirmed by telecoms regulator Ofcom, should result in a massive profit for chipmaker Qualcomm as it paid only £8.3m for the spectrum back in 2008 before shelving its plans for UK mobile television.
L-Band is very high quality and will probably be useful to the two networks over the next five years as the airwaves in that frequency range are harnessed for data services.
Qualcomm, which has recently been involved in antitrust wrangles in China, in June confirmed its plans to start selling off chunks of UK spectrum.
"The European Commission recently voted for the release of L-Band (1452-1492MHz) spectrum throughout the European Union for use as Supplemental Downlink (SDL). Qualcomm believes that SDL can be key to meeting the increase of 4G mobile data traffic globally that is downlink centric," the company said.
"Qualcomm UK Spectrum (QUKS), Qualcomm's subsidiary that owns L-Band spectrum rights in the UK, plans to trade this spectrum.
"Now that (1) the L-band is harmonised and mandated by the EU for mobile broadband SDL and (2) the technical terms of QUKS's licence were varied by Ofcom to allow SDL to be deployed, QUKS now plans to offer its spectrum for sale."