Vodafone cuts dividend, full-year EBITDA as expected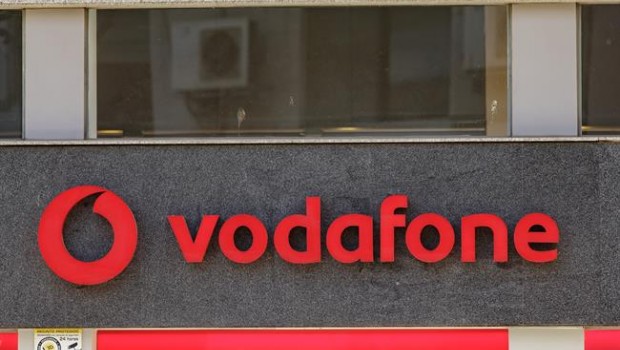 Vodafone rebased its full-year dividend to €0.09 from €0.15 for the 2018 fiscal year, implying a final dividend of €0.04, even as it announced its decision to go live with its 5G technology in the UK from 3 July.
Critically perhaps, in a conference call following the release of its latest numbers, company boss Nick Read said: "There could be further downsides ahead of us [...] on that basis you want to make sure you have sufficient headroom."
Nevertheless, the company posted a 3.1% rise in adjusted full-year earnings before interest, taxes, depreciation and amortisation to reach roughly £12.25bn (€14.14bn), which was roughly in-line with the expectations of analysts in the City, although on an as reported basis they declined by 4.1%.
Also on an as reported basis, the company´s free cash flow jumped by 9.1% to £3.50bn (€4.04bn).
For 2020, the telecoms carrier forecast adjusted EBITDA in a range of €13.8bn-14.2bn, implying low single digit organic growth, which was also as expected by some analysts.
Free cash flow pre-spectrum meanwhile was pegged at up by at least €5.4bn.
Reported revenues over the year ending on 31 March declined by 6.2% to €43.7bn and on after tax basis it incurred a loss €7.644bn, having turned a profit of €2.79bn during the prior year.
The red ink was mainly the result of a loss on the sale of Vodafone India and impairments, the company said in a statement.
Read also blamed "increased competition" in Spain and Italy, together with headwinds in South Africa, which he said had weighed on service revenue growth and combined with high spectrum auction costs reduced Vodafone's financial headroom.
Management also reduced its debt pile during the period, by 8.8% to €27.03bn.
Separately, overnight the outfit had announced the sale of Vodafone New Zealand Limited to a consortium for an enterprise value €2.1bn.
While some analysts have been anticipating divestments, there was uncertainty around the company's ability to pull them off.
Also overnight, analysts at Jefferies reiterated their call that a "large" cut in the payout, of over 40%, was needed in order to relieve concerns around the company's leverage.
However, a "credible" investment case also required "sustainable" revenue growth "otherwise dividend payout still risks being squeezed up over time".
"Accelerated 5G invt is superficially attractive," they added.
"But this might simply oblige rivals to follow suit, leaving no residual advantage."
Following an initial dip, as of 0920 BST shares of Vodafone were trading up by 2.11% to 134.56p.
-- More to follow --