Vivendi surges after saying it may spin off UMG by year end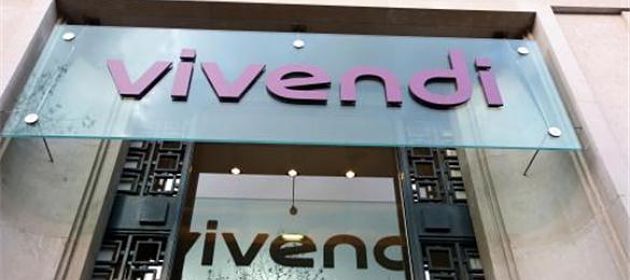 Vivendi shares surged on Monday after the French media conglomerate said over the weekend that it may spin off its Universal Music Group subsidiary by the end of the year.
The announcement, made on Saturday, came after a consortium led by Chinese technology company Tencent completed a stake purchase. Vivendi said it will consider distributing 60% of UMG to shareholders.
The company said in a statement: "Vivendi's leading institutional shareholders have been pressing for a number of years for a split or the distribution of Universal Music Group (UMG) to reduce Vivendi's conglomerate discount."
The company had set a minimum target of €30bn for UMG's enterprise value.
"The transaction completed in recent days on that basis, for 10% of UMG's share capital, resulting in 20% of the share capital now held by the Tencent-led consortium, as well as interests expressed by other investors at potentially higher prices, have now enabled the management board to consider a distribution of 60% of UMG's share capital to Vivendi shareholders," it said.
This distribution would take the form of an exceptional distribution, or special dividend, it said. The listing of the shares of UMG, a holding company currently being incorporated in the Netherlands, would be applied for on the regulated market of Euronext NV in Amsterdam.
Vivendi said the transaction has received an initial favourable response from the Tencent-led consortium with whom the planned listing will be examined.
At 1525 GMT, Vivendi shares were up 20% at €31.46.
JPMorgan Cazenove said: "This is the preferred outcome for many investors as it means a UMG IPO will not be encumbered by a Vivendi control discount, maximising its valuation, and there will be no uncertainty as to the use of cash.
"We would expect the transaction to complete in October/November and for the news to substantially close the €16 a share/60% gap between the current share price and what we believe is a conservative sum-of-the-parts valuation."