Virgin Money sets aside extra £18m for bad loans; Returns to profit in Q1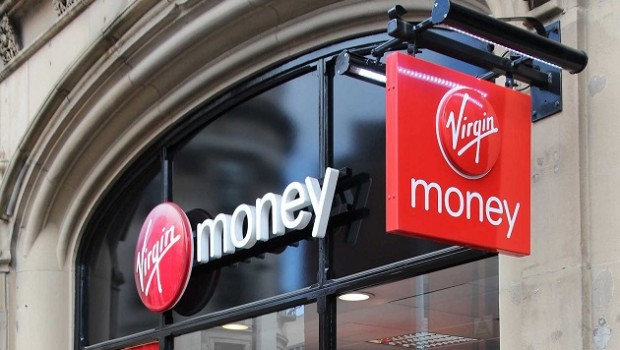 Virgin Money said it has aside another £18m in bad loan provisions in the first quarter to deal with the impact of the coronavirus pandemic as it reported a return to profit during the period.
The lender reported credit provisions of £726m at December 31 compared with £735m three months earlier.
Mortgage payment holidays on £12.1bn of loans at December 31, equivalent to around 21% of balances were granted, compared with £11.9bn at its fiscal full-year.
Virgin's loan look fell 0.3% to £72.2bn in the three months to December 31 as new Covid-19 restrictions dampened demand.
Chief executive David Duffy said the bank had made a return to statutory profit "while maintaining a disciplined approach", but did not disclose and figures.
Net interest margin (NIM), the difference between lending and savings rates, was unchanged at 152 basis points (bps), with higher liquidity and lower hedge contributions offset by an improving mix and cost of deposits, and supportive mortgage spreads, the company said.
The bank continued to expect a "broadly stable" 2021 NIM, based on the current economic outlook and interest rate expectations with the balance of risks and opportunities currently weighted to the upside.
Virgin's CET1 ratio, a measure of financial strength, increased 50bps to 13.9%, partly offset by a £49m charge for the Payment Protection Insurance scandal.
Business lending rose 0.1%, with government-backed lending via the Bounce Back Loan scheme up 14% to £923m and lending through the larger Coronavirus Business Interruption Scheme 19% higher to £422m.
"Given the current UK-wide restrictions and ongoing uncertainty, we maintain the cautious economic outlook we outlined in November and our full year guidance remains broadly unchanged," said chief executive David Duffy, adding that the Covid vaccine roll-out and EU trade deal "are encouraging for the UK's economic recovery".
"Recent further restrictions across the UK as a result of record infection levels are likely to delay the pace of normalised economic and transaction activity," the company said.
"As a consequence, VMUK continues to adopt a cautious view on economic assumptions and this is reflected in coverage levels, underwriting standards and liquidity levels."