VinaCapital puts $17m into plastic packaging firm Ngoc Nghia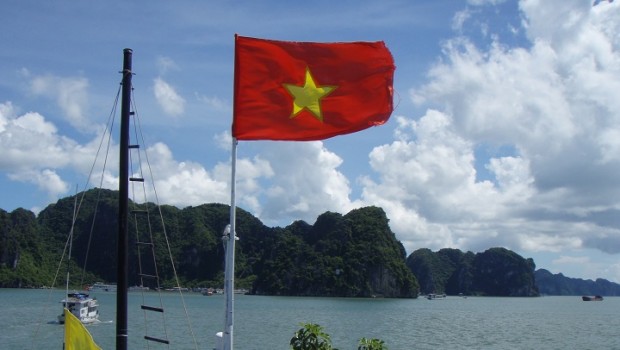 VinaCapital Vietnam Opportunity Fund has made a private equity investment in Ngoc Nghia, it announced on Thursday, which it described as a "pioneer and leading manufacturer" of polyethylene terephthalate (PET) packaging in Vietnam.
The FTSE 250 firm said it was leading a consortium to invest $21.4m in Ngoc Nghia, of which it would invest $17m for an undisclosed stake, and would receive two seats on the board.
Ngoc Nghia has the largest plastic packaging production capacity in Vietnam, with an annual output of 3.7 billion preforms, bottles and closures manufactured per year at three production sites.
Management estimated that in terms of volume, Ngoc Nghia accounted for the largest market share of PET packaging.
Based in Ho Chi Minh City, Ngoc Nghia had been growing its revenue base at a compound annual growth rate of 15.3% between 2016 and 2018, and in 2019 it expected to deliver revenue of $74m from its core PET business.
VinaCapital described PET as the "highly recyclable, lightweight, resealable and shatter-resistant" plastic used by a variety of food and beverage and home and personal care product manufacturers.
Ngoc Nghia's long standing relationships with a range of international and domestic clients, including Unilever, Coca-Cola, Pepsi and Vinamilk, would help to further drive the company's growth, it added.
The PET packaging sector outperformed the wider plastic packaging industry between 2010 and 2017, with a registered compound annual growth rate of 15.9%, which VinaCapital said was driven by the dynamic growth in the consumer goods sector, namely non-alcoholic drinks, home and personal care, and sauces and condiments.
Those were expected to deliver "healthy growth" over the coming years, thanks to Vietnam's growing population with rapid urbanisation and increasing household spending, the board added.
"Ngoc Nghia is the perfect example of a market leading company we like to invest in. It is well-established and serves some of the sectors that are benefitting from Vietnam's strong domestic consumption story," said VinaCapital Vietnam Opportunity Fund managing director Andy Ho.
"Its management team is experienced and recognises the need to innovate into new areas such as packaging for milk and alcoholic beverages.
"They evolve with the market, which is why they have invested in advanced equipment and have a strong commitment to research and development focused on minimising environmental impact."
Ngoc Nghia chief executive officer La Bui Hong Ngoc added that, as her company looked at expanding its manufacturing capabilities as well as its market penetration, particularly in northern Vietnam, it considered a range of financing options.
"Ultimately, we determined that VinaCapital's strong track record of private equity investing provided not just the capital we need but also a partner with the experience that will enable us to meet our long-term business objectives."