Victrex sees sales slightly ahead of expectations, dividend to be reinstated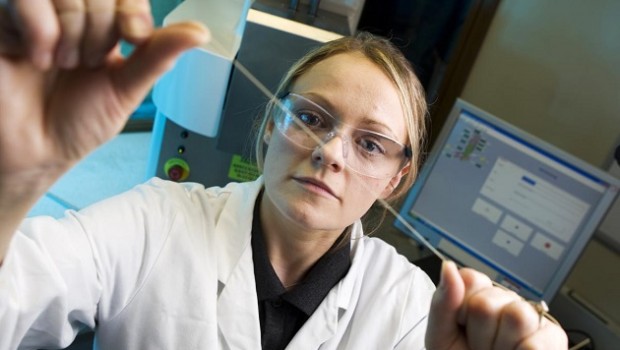 Victrex guided towards slightly better-than-expected sales for the financial year ending on 30 September and told shareholders to expect its dividend to be reinstated.
Nevertheless, according to the high-performance polymer manufacturer's management, at the financial year close trading remained "subdued".
In its fourth quarter ending on 30 September, group sales volumes dropped 26% to 695 tonnes, while revenues were off by 27% to £55.7m "in line with expectations".
For the year meanwhile, volumes and revenues were 7% and 10% lower, respectively.
Volumes in Aerospace and Energy remained in-line with the lows seen during the third quarter, but monthly run rates in Automotive and Medical had seen some "limited incremental improvement".
A cost savings plan put in place was expected to mitigate the hit to margins from lower output volumes, but the drag was expected to be sustained over the course of the next financial year.
Victrex also expected that it would take time to "gradually" unwind inventories after Brexit and due to its debottlenecking programme, as a result of which it would be forced to take some of its capacity offline.
Net cash at period end stood at £67.4m, excluding the £5.6m ring-fenced for its China manufacturing subsidiary, and the £20m revolving credit facility remained undrawn.
The company also had a £20m accordion facility in place.
As of 0906 BST, shares of Victrex were trading lower by 2.97% to 1,865.0p.