Viasat's planned acquisition of Inmarsat could dent competition, CMA finds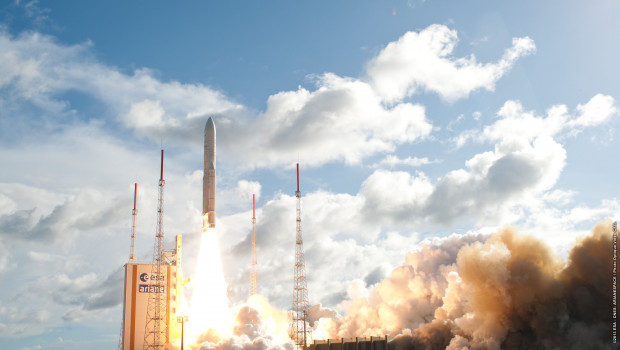 A proposed $7.3bn tie-up between satellite operators Viasat and Inmarsat could substantially lessen competition, the UK regulator has found.
The satellite communications firms, two of world's largest, announced plans to join forces in November 2021.
But the Competition and Markets Authority, publishing the findings of a phase 1 review of the deal, said the merger "gives rise to a realistic prospect of substantial lessening of competition".
In particular, the CMA said that New York-listed Viasat and the UK's Inmarsat competed closely in the aviation sector, particularly in the supply of onboard Wi-Fi for passenger use, and that while rivals were looking to target the sector, it was "one of the most difficult industries for satellite operators to enter".
It continued: "The CMA's initial investigation has found that there is significant uncertainty about when, if not all, these suppliers would be in position to compete effectively with Viasat and Inmarsat."
In particular, the CMA said it was concerned that reduced competition in the sector would leave airlines facing higher prices and lower quality connectivity solutions. It also noted that it can be "very difficult" for airlines to switch providers once they have installed a connectivity solution.
The two firms now have five working days to submit proposals to address its concerns. The CMA will then consider whether to accept them or refer the deal for a more in-depth, phase 2 investigation.
Colin Raftery, CMA senior director, said: "This is an evolving market, but the merging companies are currently two of the key players, and it remains uncertain whether the next generation of satellite operators will be able to compete against them effectively.
"Ultimately airlines could be faced with a worse deal because of this merger, which could have widespread knock-on effects for UK consumers as in-flight connectivity becomes more widespread."
In a joint statement, Viasat and Inmarsat said they were committed to working with the CMA to show how the planned deal would "benefit airline, passenger and enterprise users of in-flight connectivity in aviation businesses".
Mark Dankberg, chief executive of Viasat, added: "There is great interest in ubiquitous, high-performance, affordable in-flight connectivity, so the CMA's decision to proceed to a phase 2 review is not unexpected."
Rajeev Suri, Inmarsat chief executive, said: "There is no lack of competition in satellite connectivity for the aviation sector. Strong players are already offering in-flight connectivity and the new low-earth orbit players are aggressively and successfully targeting aviation.
"We expect competition to be robust in the years ahead."