Vianet reports 'substantial' turnaround in first half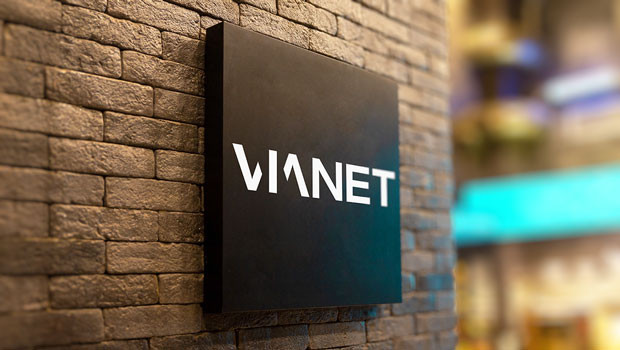 Business device specialist Vianet said in an update on Wednesday that trading in its first half produced a "substantial" turnaround against last year, with 48% growth in EBITA to £1.21m.
The AIM-traded firm said revenue in the six months ended 30 September totalled £7.18m, an uplift of 13.3% year-on-year, while recurring revenue increased to 86% from 83%.
Its gross margin remained "strong" at 64%, while the company's loss before tax narrowed to £0.11m from £0.36m, following the final write-down of £0.18m relating to the Vendman acquisition.
The board said it expected further improved results and sales growth in the second half, with a "significant" new product release scheduled for November, which the board said would establish SmartVend as "the industry-leading vending management software platform".
Vianet said its cash generation was continuing to improve, although the deterioration of the semiconductor supply chain globally would result in component premiums through the 2023 financial year.
As such, the board said it believed it "prudent" to preserve cash to invest in stock to underpin new sales, and drive continued growth in quality recurring revenues.
It said it hoped to have a clear line-of-sight on a more normal level of semiconductor supply ahead of the company's full-year results, at which time it would review its aspiration to resume payment of a full-year dividend.
"A strong team performance has meant we could deliver our goals for this period despite increasing supply chain and market challenges," said chairman and chief executive officer James Dickson.
"Against this difficult economic backdrop, I am pleased that half-year sales recovered to over 85% of pre-pandemic levels, with good momentum into the second half.
"Component supply chain pressures are likely to have some impact on hardware margins into the 2024 financial year, and whilst we cannot escape the impact of that, the whole team is working hard to mitigate any such impact."
Dickson said the firm had an "exciting sales pipeline", and the opportunity to "significantly grow" its recurring income streams.
"We are in good shape to move forward and deliver further improved results in the second half of this financial year and beyond."
At 1309 BST, shares in Vianet Group were up 7.77% at 55.5p.
Reporting by Josh White for Sharecast.com.