Vedanta Resources plans for further growth after record production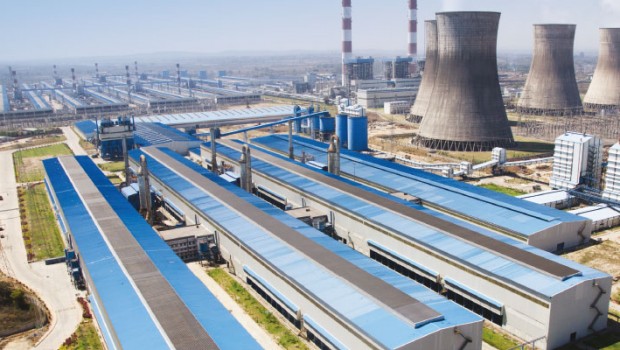 Vedanta Resources reported record annual production from its Zinc India and aluminium arms, and is eyeing significant growth from oil operations that could lead to a possible reversal of previous impairments.
Reporting on the year to 31 March 2018, the FTSE 250 company said it was reviewing the carrying value of its oil and gas assets in light of recent projects that have been awarded, which directors expect to improve levels of mineral resources that be extracted.
If there any impact is calculated from these changes, Vedanta said it will be reflected in the 2018 financial year results as a non-cash reversal of previous impairment charges. In 2015 the company took a $6.6bn in impairment charges at its oil and gas business and in 2016 took an impairment of $3.3bn, largely related to the oil & gas business which was adversely impacted by the lower crude prices.
Wednesday's report was ostensibly a production update, with the oil & gas operations seeing a 2% fall in total production in the full year to 67.7m barrels of oil equivalent but finished strongly with fourth-quarter production increasing 3%. Daily gross operated production averaged 190,000 boepd in the fourth quarter, coming into the 2019 trading year at rate of over 200,000 boepd.
Based on oil & gas growth projects on the underway, Vedanta said it was "on track" to enable "significant volume growth" in the new financial year.
The larger Zinc India business reported record production of refined zinc-lead for the year at 960 kilotonnes and record production of refined silver at 17.9m ounces. The subsidiary was said to be "on track" for a ramp up of mined metal to 1.2m tonnes by the 2020 financial year.
Zinc International's production was just above flat at 157 kt, in line with guidance, after a 14% fall in the fourth quarter from lower mined metal content at Black Mountain in South Africa. The Gamsberg project, acquired from Anglo American in 2011 and aiming to exploit one of the potentially largest undeveloped orebodies in the world, was also "on track" with production expected by the middle of this calendar year.
The group also benefited in March from a record interim dividend of circa $1.2bn at its 59% owned Vedanta Limited, which meant roughly $600m was received by Vedanta Resources.
However, March also saw Vedanta say it was likely to make an impairment of $500-600m net of taxes on India's Supreme Court judgement to stop mining operations in the State of Goa, effective March 16, 2018.