US existing home sales rise more than expected in May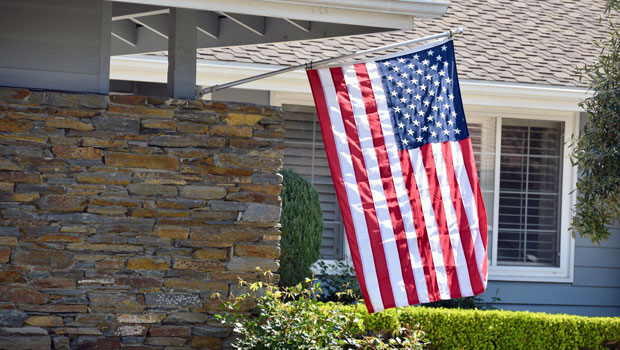 Sales of US existing home sales rose more than expected in May, according to data from the National Association of Realtors.
Sales were up 2.5% to a seasonally-adjusted annual rate of 5.34m, beating expectations for a 1.2% increase. On the year, however, sales were down 1.1%.
Meanwhile, the median price of an existing home was $277,700, up 4.8% from May last year and marking the 87th straight month of year-over-year gains.
Total housing inventory at the end of May increased to 1.92m from 1.83m in April, and was up 2.7% increase from a year ago.
Lawrence Yun, NAR chief economist, said: "Solid demand along with inadequate inventory of affordable homes have pushed the median home price to a new record high."
Sales in the Northeast rose 4.7% to 670,000, while sales in the Midwest were 3.4% higher at 1.22m. In the South, sales rose 1.8% to 2.32m and sales in the West pushed up 1.8% to annual rate of 1.13m.
Yun said: "The purchasing power to buy a home has been bolstered by falling mortgage rates, and buyers are responding."
Pantheon Macroeconomics said: "Sales continue their fitful recovery after last year's sharp decline, following the capping of state and local tax deductions from federal income tax. Together with higher mortgage rates in the three quarters of the year, this depressed activity and slowed the rate of price increases.
"Now, though, both buyers and sellers in the high-price, high-tax regions affected most by the SALT changes have adjusted to the new reality, and mortgage rates have dropped by 100bp from their peak last fall, so activity is recovering. Inventory is creeping higher but it remains slow, so the rate of increase of single-family home prices is levelling-off at about 4% year-over-year. Sales are still running some way short of the pace implied by the path of mortgage applications, so we see clear scope for further increases over the summer."