United Utilities takes wraps off £13.7bn spending plan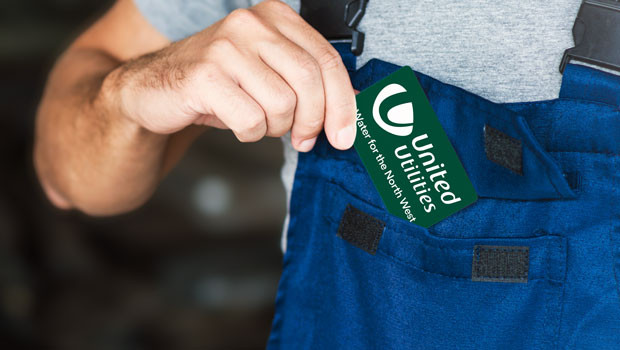 United Utilities unveiled its business plan for the 2025 to 2030 period on Monday, committing to a total spend of £13.7bn.
The FTSE 100 water company said the investment would spur an 8.7% annual growth in regulatory capital value (RCV), translating to an increase of over 50% throughout the specified timeline.
It said the plan was projected to bolster the north west's economic landscape by creating 7,000 new jobs and supporting 30,000 jobs.
An allocation of £525m was also earmarked for affordability schemes, aiming to assist more than one in six customers.
United Utilities said the strategy promised the UK's most significant combined sewer overflow (CSO) spill reduction initiative.
The board said that safeguarding water supplies for over three million households would mitigate the chances of future hosepipe bans by 50%.
Ambitious environmental goals included a 60% reduction in CSO spills by 2030, improving 500 kilometres of rivers and bathing waters, reducing pollution incidents by 25% between 2025 and 2030, and a 25% drop in water leakage by 2030.
The company added that it addressed climate change by diminishing home and business flood risks by 32%.
With a strong balance sheet showing 58% gearing today, United Utilities said it was well-placed to finance the entire plan, projecting an average gearing of 65% over the Asset Management Plan (AMP) period, based on assumptions from Ofwat.
The company said it would finance the plan from its current resilient position, boasting one of the sector's lowest gearing levels at 58%.
Funding mechanisms for the £13.7bn total expenditure plan were expected to involve a blend of equity and debt aimed at maintaining their current credit ratings.
If the investment programme used only cash and senior debt, the company predicted gearing averaging about 65% across the asset management period.
The plan's announcement marked a pivotal step in the ongoing price review process, with the company actively engaging in discussions with regulators and the government.
Draft determinations from Ofwat were expected in May or June next year, with final decisions slated for December.
Following those determinations, the company said it would declare its dividend policy.
Looking at current trading, United Utilities confirmed it aligned with its projections for the year ending 31 March, echoing the performance guidance shared on 25 May.
"We've been listening to customers and communities right across our region to understand what really matters," said chief executive officer Louise Beardmore.
"What's clear is that we need to improve services for customers and the environment.
"That's why we are proposing the largest investment in water and wastewater infrastructure in over 100 years, with £13.7bn planned between 2025 and 2030 to build a stronger, greener and healthier north west for everyone."
Beardmore described it as a hugely ambitious plan, adding that the firm had engaged with 95,000 people across Cumbria, Lancashire, Merseyside, Greater Manchester and Cheshire as part of the process.
"Our plan will secure water supplies for the future, halving the need for hosepipe bans, reduce storm overflow spills into our rivers and seas and upgrade our water network to cut leakage and service interruptions for customers.
"This historic investment will deliver a significant boost to the economy of the north west, supporting 30,000 jobs, of which 7,000 are new roles."
Louise Beardmore added that United Utilities would also double its support for those struggling to pay bills, with more than half a billion pounds of extra help, enabling it to support more than one in six households.
"Today's announcement is the first step in a long process, but our robust balance sheet, low gearing and solid credit ratings mean we are in a very strong position to deliver our plan - and we are already underway after bringing forward £1.2bn of investment earlier this year.
"We are now ready to move forward and deliver the step change we all want to see."
At 0920 BST, shares in United Utilities Group were up 3.2% at 978.57p.
Reporting by Josh White for Sharecast.com.