Unite Group getting planning permission for large Bristol development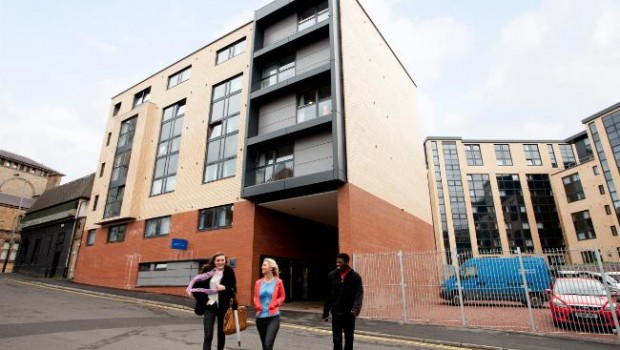 Student accommodation developer, manager and owner, the Unite Group, has received resolution to grant planning permission for its 416-bed student accommodation development in Bristol city centre, incorporating the conversion of the former Georgian hospital building into 62 rented residential homes, it announced on Thursday.
The FTSE 250 company said the site occupies a prime location in Bristol city centre, and would provide "much-needed" accommodation for students when delivered for the start of the 2021-2022 academic year.
Unite said it was in advanced discussions with the University of Bristol for a long-term nomination agreement on the scheme.
It said it formed part of a wider university partnership discussion with the university, covering around 3,000 beds.
That, the board explained, would include a large proportion of Unite's existing operational assets in the city following targeted investments, and its 650-bed development in close proximity to the university's new Temple Quarter campus.
The 'Old BRI' scheme, in the former Georgian hospital building, would generate a development yield of around 6%, reflecting the income visibility delivered through the wider university partnership, United explained.
It said the rented residential portion of the scheme would include 20% affordable units.
Unite would deliver the residential portion of the scheme with the option of retaining or disposing of the homes on completion.
"Bristol is one of the UK's leading university cities and continues to see strong growth in student numbers," said Unite Students chief executive Richard Smith.
"We are delighted to be working towards an exciting partnership with the University of Bristol, which strengthens our long-standing and valuable relationship.
"Old BRI creates new supply in a city centre location where there is an acute shortage of high quality affordable student accommodation."
Simon Bray, director of campus operations at the University of Bristol, added that the university has had a relationship with Unite for accommodation in the city for more than 20 years.
"We are pleased that we had the opportunity to provide greater input in the design of the new offering and refurbishment of existing properties.
"Our priority is the needs of our students, ensuring they all have access to accommodation which provides them with real value for money.
"We believe the new arrangements with Unite will help provide this surety."