Unilever Q3 sales beat forecasts, warns inflation will continue next year
Consumer goods maker keeps margin guidance at 'flat'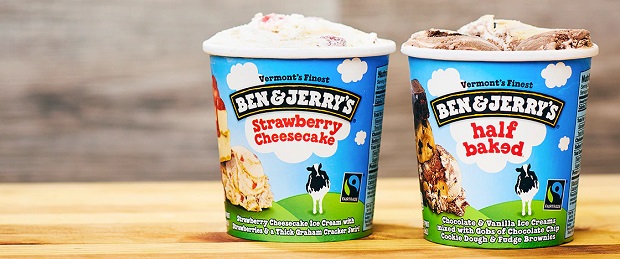 Unilever on Thursday reported higher-than-expected third quarter underlying sales growth, as it hiked prices in response to cost inflation.
The consumer goods and food maker said underlying sales rose 2.5% for the three months to September 30, beating the 2.2% of analysts' forecasts.
Chief executive Alan Jope said cost inflation "remains at strongly elevated levels, and this will continue into next year". Turnover increased 4% to €13.5bn (£11.4bn). On a nine month basis it was up 1.7% to €39.3bn.
Growth was boosted by good demand in the US, India, China and Turkey, while a 4.1% increase in prices offset a 1.5% volume decline.
The maker of Vaseline and Ben and Jerry's ice-cream said North America and Europe markets declined against a high base in the prior year driven by demand for in-home food and hygiene products during the Covid-19 pandemic and associated lockdowns.
It added that conditions across South East Asia continues to be challenging, with the quarter impacted by lockdown restrictions in the region.
"We have and will continue to respond across our categories and markets, taking appropriate pricing action and implementing a range of productivity measures to offset increased costs," Jope said.
"We continue to expect that we will deliver in line with our margin guidance of around flat for the full year."
AJ Bell analyst Danni Hewson said Unilever's warning on inflation was an ominous signal for central bankers.
"The like of the Federal Reserve will have been hoping inflationary pressures would ease sooner rather than later as they walk the tightrope of keeping prices from overheating while not choking off the recovery by raising interest rates too far and too fast," she said.
"However, given the breadth of costs Unilever is exposed to and the fact that dealing with input costs is bread and butter for a consumer goods company, a warning that inflation will be higher in 2022 carries weight."
Hewson said the Unilever " faces its own balancing act of not increasing prices so much that its products are no longer competitive. It is a real test of the strength of the company's brands."
"After all, will we really stick with branded soap at a materially higher price when there's an unbranded alternative sitting next to it on the shelf which is an order of magnitude cheaper?"