Unilever gets off to stronger than expected start to 2019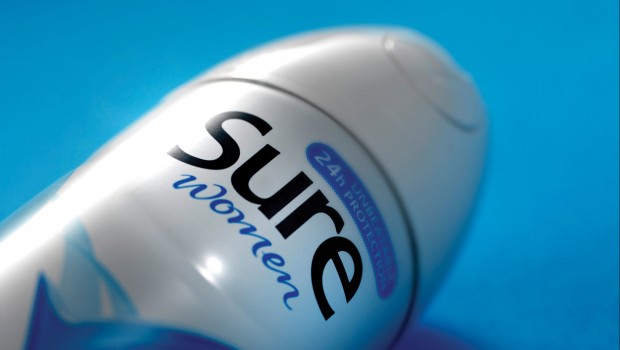 Unilever posted stronger than expected growth for the first quarter of the year, driven by emerging markets and an improved balance between volume and price improvements.
Underlying sales grew 3.1% in the first three months of the year, more than the 2.8% that analysts forecast and in line with management's guidance for revenue to be at the bottom end of the long-term 3-5% growth target.
Underlying volume growth contributed 1.2%, which was stronger than the 0.7% expected to more than offset the slightly weaker than predicted pricing, which was up 1.9% compared to estimates of 2.1%.
While overall sector growth in developed markets was said to have remained weak, emerging markets grew 5% as South East Asia and Brazil led the improvement on the preceding quarter, partially offset by slightly slower market growth in India.
Turnover of €12.4bn was 1.6% less than the same quarter last year, as last year's sale of the spreads business offset double-digit growth from acquisitions made since 2015.
The FTSE 100 giant said it would pay a quarterly dividend of €0.4104 in June.
Alan Jope, who stepped up to the chief executive role at the end of last year, said it was a "solid start that keeps us on track for our full year expectations".
Reiterating what he said in January, Jope's said accelerating growth was the "number one priority", adding that it "requires both great execution and a continued strategic shift into faster growth segments and channels".
"We saw good performance in key growth channels including out of home and e-commerce and benefited from stronger global innovations and faster and more relevant local innovation."
With underlying sales growth seen in the lower half of the ongoing 3-5% range, Jope continued to guide to an improvement in underlying operating margin and another year of strong free cash flow.
Shares in Unilever had risen 2.6% to 4,492p after just over an hour of trading in London on Thursday, close to a 52-week peak.
Neil Wilson, market analyst at Markets.com, said: "We've seen how volume h has been the chief driver of growth but noted in October that there were more encouraging signs about inflation. Today's numbers show that pricing is playing a bigger part as increasingly Unilever enjoys a more encouraging pricing environment."
Analysts at Shore Capital pointed out that growth of +3.1% "is only slightly ahead of its market growth (as per recent trends), of which Unilever aspires to grow ahead of".
While there is no analyst consensus by division, ShoreCap noted there are "no material deviations" in growth by division as from the past quarter and year, with growth led by the group's Home Care and Personal Care divisions, with Food/ Refreshments lagging, not helped by the timing of Easter.
Laith Khalaf at Hargreaves Lansdown said: "Emerging markets continue to drive growth at Unilever, despite political and economic strife in South America denting sales. Unilever's global footprint helps the consumer goods giant to capitalise on growth opportunities, wherever they may be in the world, while at the same time helping to paper over the cracks in regions which might not be doing so well.":
After the humiliating climbdown last year after shelving plans to move its London headquarters to Rotterdam, after a revolt by shareholders, Khalaf said this has not affected "the appetite of consumers to buy a Cornetto, or a box of Persil", with a typical day seeing 2.5bn people using a Unilever product.
He said that while the share price has benefited from rock bottom interest rates luring bond investors out of their traditional habitat towards companies such as Unilever's solid, reliable dividend growth, that trend has moderated amid rising bond yields in the US, knocking Unilever's stock market valuation back from the lofty heights it reached in 2017 to a more reasonable level.
"The strength of Unilever's brands and its geographical spread means the company can sell more stuff year on year, and charge slightly more for it too. The trick now for Unilever is to push its profit margins up to 20%, and it looks like it's going to have to do that while it's at the lower end of its 3-5% sales growth target," Khalaf concluded.