UK unveils £3bn bus investment programme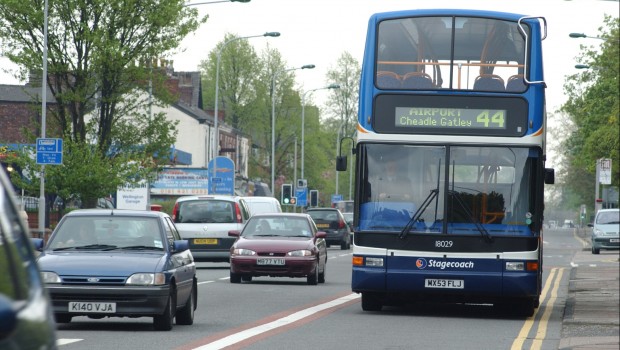 The UK government announced £3bn of investment in the country's bus sector that it said would improve services, reduce fares and get people out of their cars.
The government said buses would be more frequent and reliable, easier to use and understand, better coordinated and cheaper.
The overhaul includes:
Simpler bus fares with daily price caps, so people can use the bus as many times a day as they need without facing mounting costs
More services in the evenings and at the weekends
Integrated services and ticketing across so people can easily move from bus to train
All buses to accept contactless payments
Prime Minister Boris Johnson promised hundreds of miles of new bus lanes to make journeys quicker and more reliable, reduce pollution and cut operators' costs. He also said the government would "deliver" 4,000 new British-built electric or hydrogen business for cleaner travel and end the sale of new diesel buses with a consultation on the end date.
Johnson said the programme was part of his "levelling-up" strategy to make life better in left-behind parts of the UK. Many people in towns and cities rely on unreliable, expensive bus services to get to work and go about their lives.
He said the fragmented, fully privatised market that has operated outside London since 1986 would be replaced by "enhanced partnerships" or franchising agreements.
Johnson said: "Buses are lifelines and liberators, connecting people to jobs they couldn't otherwise take, driving pensioners and young people to see their friends, sustaining town centres and protecting the environment. As we build back from the pandemic, better buses will be one of our first acts of levelling-up."
Stagecoach, Britain's biggest bus operator, said the revamp was good news but that it needed to be implemented properly. It said measures to reduce road congestion were needed and that measures to improve fleets do not increase costs for customers. Financial support from the state is also needed, it said.
Martin Griffiths, Stagecoach's chief executive, said: "Planning our towns and cities around green buses and active travel, rather than private cars, is central to delivering faster, better value services and getting more people back on board the bus. That is why it is critical that the new bus strategy is matched by the right level of funding, consistent policy across government and a flexible partnership approach which prioritises benefits for customers and local communities."
Stagecoach shares fell 1.2% to 08:13 GMT.