UK service sector growth eases to 10-month low amid Omicron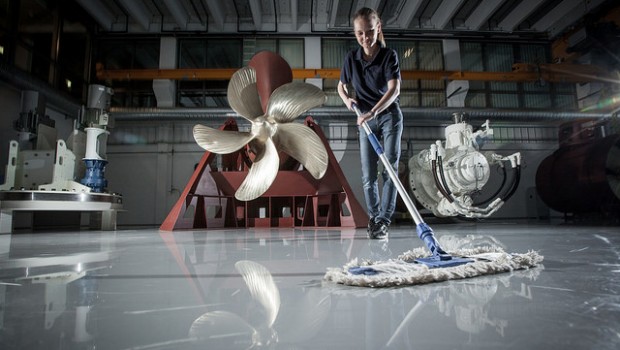 Growth in the UK services sector eased to a 10-month low in December as the Omicron Covid variant took its toll, according to a survey released on Thursday.
The IHS Markit/CIPS services purchasing managers' index fell to 53.6 from 58.5 in November, hitting its lowest level since February. Still, it remained above the 50.0 mark that separates contraction from expansion.
The survey found that travel, leisure and hospitality businesses overwhelmingly cited a slump in activity due to tighter pandemic restrictions and cancelled events during the festive period.
Tim Moore, economics director at IHS Markit, said: "December data revealed a severe loss of momentum for the UK economy as many customer-facing businesses experienced a drop in demand due to escalating Covid-19 cases. Total new orders in the service sector increased at the weakest pace for 10 months. Mass cancellations of bookings in response to the Omicron variant led to a slump in consumer spending on travel, leisure and entertainment. Survey respondents also noted that renewed pandemic restrictions had slowed the recovery in business services.
"Despite concerns that economic growth has weakened as we head into the New Year, service providers signalled strong confidence about the longer-term business outlook. Around 55% of the survey panel anticipate a rise in output during 2022 as a whole, while only 10% expect a decline. The degree of optimism has held steady since the autumn, suggesting that most businesses are forecasting only a temporary hit to demand from the Omicron variant."
Gabriella Dickens, senior UK economist at Pantheon Macroeconomics, said: "December's services PMI chimes with other timely indicators that suggest the emergence of the Omicron variant has weighed on consumer services expenditure over recent weeks. Google Trends data show that the number of people searching online for phrases including 'restaurant', 'pub' or 'gym' have been very subdued over the past month.
"In addition, fewer people are travelling; trips using the London Tube were almost half their pre-Covid level in the seven days to the latest data point, December 20. We continue to think that GDP dropped by about 0.6% month-to-month in December, and by a further 0.3% in January. That said, we can't rule out a rise in GDP in January if consumers feel more confident to risk contracting Covid-19, now that Christmas is out of the way and people know that Omicron is less likely to result in serious illness than Delta."