UK manufacturing sector endures worst quarter on record - CBI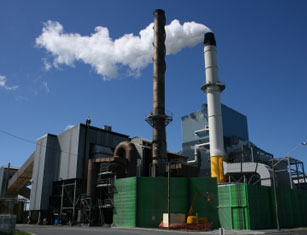 Britain's manufacturing sector suffered its worst quarter since 1975 in the wake of the Covid-19 pandemic and subsequent lockdown as factories shut and global demand collapsed.
According to the latest CBI Industrial Trends Survey, manufacturer output volumes in the three months to June fell at the fastest rate on record, with the corresponding gauge at -57%, surpassing a previous low set in May of -54%. CBI records go back to July 1975.
Output volumes declined in 15 of the 17 sub-sectors, with motor vehicles and transport equipment, mechanical engineering, and metal products the heaviest fallers.
Total order books improved slightly on May's reading of -62%, which was the lowest since October 1981, although at -58% they remain well below the long-run average of -14%. The reading also undershot the consensus for -50%.
Export orders worsened from May's -55% to a historic low of -79%, the weakest since April 1977.
Looking forward, survey respondents believe average selling prices will fall at a slower pace in the next three months, however, with a reading of -10% compared to -20% in May. Manufacturers also expect output to fall at a slower pace going forward, with a reading of -30%.
Anna Leach, deputy chief economist at the Confederation of British Industry, said: "The UK manufacturing sector remained in a deep downturn in June, due to the ongoing Covid-19 crisis.
"With firms having been encouraged to restart operations, the government must continue to engage with the sector to understand their specific concerns and provide support as needed."
Tom Crotty, group director of Ineos and chair of the CBI Manufacturing Council, said: "The Covid-19 crisis has been hugely challenging for the manufacturing sector, and these figures reflect the tough circumstances faced by firms across the country."
Howard Archer, chief economic adviser to the EY Item Club, said the survey was "weaker than hoped for, and points to a still struggling UK manufacturing sector".
However, Samuel Tombs, chief UK economist at Pantheon Macroeconomics, sounded a note of caution.
"The survey almost certainly is understating the pace of the recovery in output," he said. "The total orders balance is derived from firms reporting whether orders are above or below normal levels. Firms give the same response if orders are 1% below, or 99% below, so the balance tell us little how activity has changed.
"Note too that the survey always is conducted in the first half of the month."
"We think that manufacturing output will have recovered to be 5% to 10% below its pre-Covid level in June."
A total of 360 manufacturers responded to the survey, which was carried out between 26 May and 12 June.