UK inflation eases to 10.7%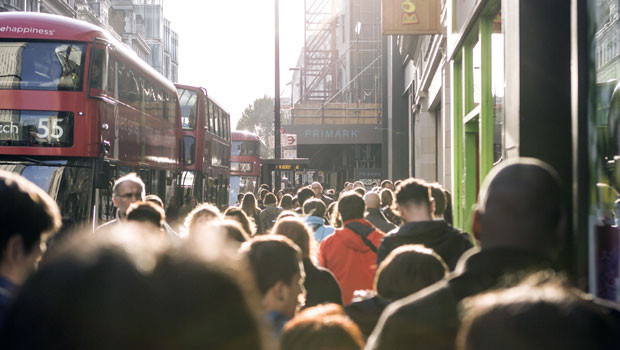 UK inflation eased to 10.7% last month, official figures showed on Wednesday, as transport costs fell back.
The Office for National Statistics said the consumer prices index rose by 10.7% in the 12 months to November, down on October's 41-year high of 11.1% and below consensus expectations of 10.9%.
The largest downward contribution came from transport, after the price of motor fuels and second-hand cars eased, alongside declines in tobacco, clothing and footwear, and games, toys and hobbies. That was partially offset, however, by prices hikes for alcohol in restaurants, cafes and pubs.
Including owner occupiers' housing costs, CPIH rose by 9.3% in November, down from 9.6% in October, while core CPI - which strips out the more volatile elements of food, energy, alcohol and tobacco - nudged lower to 6.3% from 6.5% in the year to October. Analysts had expected no change in core CPI.
The Bank of England has previously stated that it expects inflation to peak at the end of 2022 before falling steadily throughout 2023. Interest rates now stand at 3.0% after a series of hikes throughout the year, and most economists expect another rise when the Monetary Policy Committee meets on Thursday.
Michael Hewson, chief market analyst at CMC Markets UK, said that while CPI had eased, "when inflation is well above 10%, perhaps slowdown isn't the correct term. It also isn't likely to affect the calculus for the BoE, when they are expected to raise rates by 50 basis points, although any decision is unlikely to be unanimous".
Samuel Tombs, chief UK economist at Pantheon Macroeconomics, said: "The decline in CPI will relieve the MPC, after October's print exceeded its expectations by 0.2 percentage points, and suggest that the peak rate now lies firmly in the past.
"This looks like a genuine slowdown in the pace of price rises, akin to that recently seen in the US and Eurozone.
"Looking ahead, CPI should continue to decline over the coming months, assisted by the recent fall in oil prices."
Alpesh Paleja, lead economist at the CBI, said: "The fall in inflation supports our view that we've likely passed its peak. We expect inflation to continue falling gradually over the year ahead, as global price pressures ease and an economic downturn takes some of the heat out of price setting.
"Despite this, costs and price pressures will likely remain very high in the near-term, putting continued pressure on vulnerable households and businesses."
On a monthly basis, CPIH rose by 0.4% compared to a rise of 0.6% in November 2021. CPI also rose by 0.4% on a monthly basis, against a rise of 0.7% in November 2021.