UK grocery sales ease on anniversary of pandemic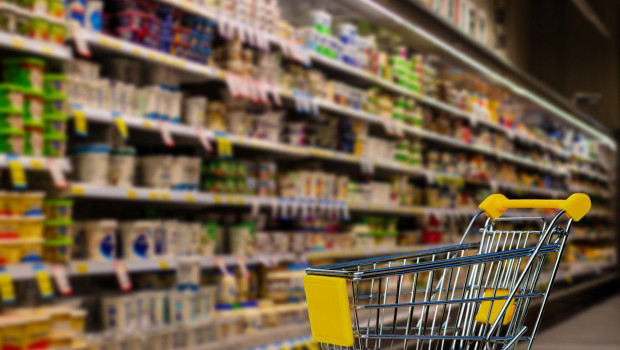 British grocery sales slowed ahead of the anniversary of the first national lockdown, industry data published on Tuesday showed.
According to the latest figures from Kantar, take-home grocery sales rose by 7.4% over the 12 weeks to 21 March, a marked slowdown on the growth seen in previous months. In the 12 weeks to 21 February, sales rose by 12.5%, jumping by 15.1% in the last four weeks of the period.
In the most recent four-week period, however, sales fell 3.0% year-on-year, with shoppers making 117m fewer trips to supermarkets.
Fraser McKevitt, head of retail and consumer insight at Kantar, said: "The anniversary of the first national lockdown means we begin to compare grocery sales against the record-breaking levels seen in the early days of the pandemic, and growth has perhaps not surprisingly dipped over the past four weeks as a result.
"This time last year, Brits were adjusting to schools and offices closing and making extra trips to the supermarket to fill their cupboards for lockdown."
Prime minister Boris Johnson announced the first national lockdown on 23 March 2020.
However, grocery spending remains higher than pre-pandemic levels. While sales growth has slowed compared to 2020, it is up 15.6% on the same 12-week period in 2019, with the average household spending an extra £134 on take-home groceries. Kantar attributed the higher spend to the ongoing restrictions on dining out.
With the current lockdown restrictions beginning to be lifted, online shopping levels eased as more people returned to stores. Kantar said that over-65s – most of which are now vaccinated – increased their trips to supermarkets by 6.8%, more than double the national rate.
"The channel's share of the market dropped back to 14.5% from the record 15.4% in February 2021," McKevitt noted.
Among individual retailers, Tesco increased sales by 8.5% in the 12 weeks to 21 March, with its market share 0.3 percentage points higher at 27.1%. Asda increased its market share to 15.1% on 7.6% sales growth; Wm Morrison reported sales growth of 8.7%, giving it a market share of 10.1%; while J Sainsbury's market share held steady at 15.3% after sales rose 7.3%.
Ocado's sales surged by 33.9%, moving its market share up to 1.9% from 1.5% previously.
Kantar said grocery inflation was 0.9% in the 12-week period, with prices rising the fastest in canned colas, chilled fruit juices and chilled desserts. In contrast, the prices of fresh bacon, vegetables and fresh beef all fell.