UK factories see orders fall - CBI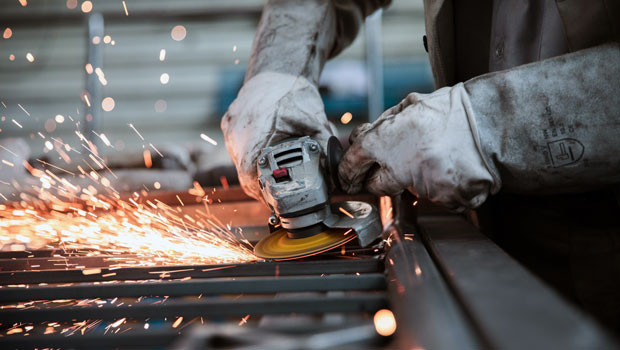 The manufacturing sector continued to struggle over the last three months, a survey suggested on Tuesday, although cost pressures showed signs of easing.
According to the latest CBI Industrial Trends survey, the total orders balance fell to -17 in the three months to January, from -6 in December. Consensus had been for -8.
A balance is the weighted percentage of companies reporting an increase minus those reporting a decrease.
Output volumes recovered slightly, although they remained in negative territory, with a net balance of -1 against December's -9.
There were signs of optimism, however. Average costs remained "exceptionally strong" but rose at the slowest pace since April 2021, with a balance of 64. And while business sentiment continued to ease, falling for the fifth consecutive quarter, it was at a much slower rate than previously, with a balance of -5 compared to the fourth quarter's -48.
Anna Leach, CBI deputy chief economist, said: "Mixed conditions are apparent in the manufacturing sector. Global supply chain pressures, labour shortages and energy costs are easing, enabling unit cost growth to ease back from record highs.
"But there are signs that demand is easing too, with order books weakening sharply, spare capacity in the manufacturing sector rising and the share of firms citing the strength of sales or orders as potential constraint on output rising to its highest in almost two years."
Samuel Tombs, chief UK economist at Pantheon Macroeconomics, said: "Manufacturers have become more confident in the outlook for demand in January, despite the largest proportion reporting that orders were below normal for almost two years. We suspect this cautious optimism has been triggered by the sharp decline in wholesale natural gas prices since the end of last year.
"Still, with UK households' real incomes set to be squeezed further this year, British manufacturers likely will struggle. Moreover, the emergence of spare capacity points to scope for strong price competition ahead."
The CBI Industrial Trends survey was conducted between 19 December and 12 January, with 321 manufacturers responding.