UK economy to shrink more than 11% this year, says Sunak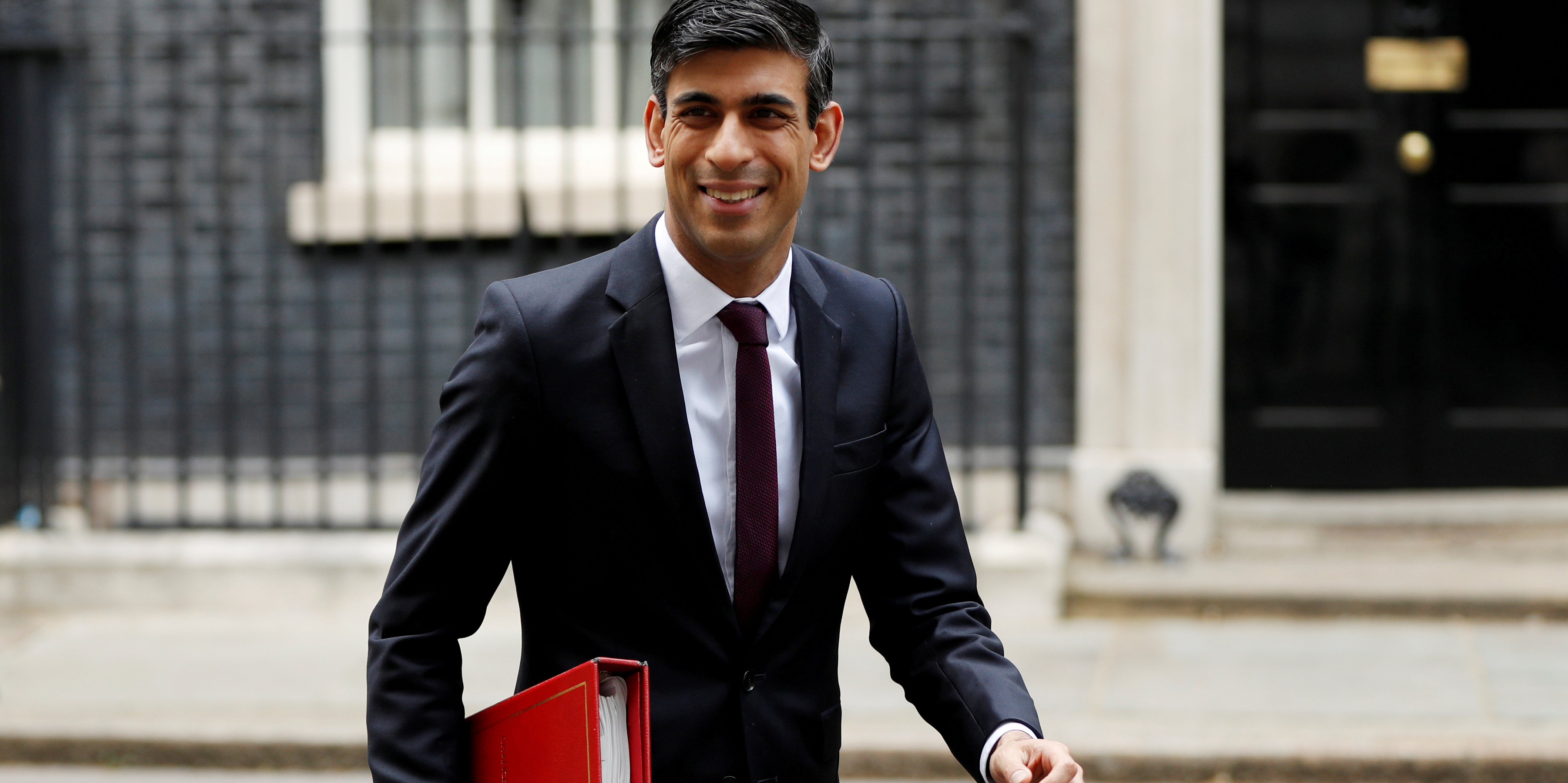 The UK economy is forecast to contract by a historic 11.3% this year as government borrowing nears £400bn, the chancellor Rishi Sunak warned on Wednesday.
Sunak told Parliament that the Office for Budget Responsibility is predicting the UK economy will shrink by 11.3% in 2020. That would be the biggest contraction since 1709, when freezing weather conditions across Europe - known as the Great Frost - ruined harvests and killed livestock.
Unemployment, meanwhile, is forecast to peak at 2.6m, or 7.5%, in the second quarter of 2021.
At the same time, government spending and borrowing have soared. The government spent £280bn "getting the country through" the pandemic, Sunak said, with another £55bn allocated for 2021, while borrowing is forecast to hit £394bn this year, the equivalent of 19% of GDP.
The highest recorded level of borrowing in peacetime history, it is expected to remain above £100bn for the length of the current Parliament.
Sunak said Covid-19 had created "an economic emergency". But, he continued: "This situation is clearly unsustainable over the medium term. We have a responsibility once the economy recovers to return to a sustainable fiscal position."
The OBR is forecasting that the economy will not return to its pre-pandemic size until the end of 2022.
As widely flagged, the chancellor used his first Spending Review to confirm NHS staff would receive a pay rise next year. But all other public sector workers will have their pay frozen. The exception will be the lowest paid - those earning below £24,000 - who will receive a pay rise of at least £250.
"Coronavirus has deepened the disparity between private and public sector wages," Sunak argued, noting that private sector wages had fallen while public sector pay had risen.
"In such a difficult circumstance for the private sector I cannot justify a significant, across the board pay increase for all public sector workers."
He also trimmed the overseas aid budget, abandoning a target of 0.7% of national income - a manifesto pledge - to 0.5%, the equivalent of £10bn. "At a time of unprecedented crisis, government must make tough choices," Sunak told MPs.
Sunak also detailed spending plans for the coming years, including a £2.9bn restart programme for the long-term unemployed, and a 2.2% increase in the national living wage to £8.91 per hour.
He announced a "levelling-up" fund worth £4bn, which councils and boroughs will be to apply to directly. It will be used to fund local projects, as long as they command significant local support.
The chancellor said capital spending on infrastructure would total £100bn, a £27bn rise on the previous year in real times, and announced plans for a dedicated infrastructure bank headquartered in the north of England.
A total of £18bn has been put aside for spending on Covid-19 testing, vaccines and PPE, he added.
Susannah Streeter, senior investment and markets analyst at Hargreaves Lansdown, said: "This is a brutal assessment of the damage wreaked on the economy by Covid-19, but it's far from unexpected.
"Desperate times need desperate measures, and sustained government spending is vital to help the economy climb out the abyss.
"Further down the line, tax rises do look increasingly likely, even though they may be politically hard to deliver. The government has already ruled out all sorts of potential tax rises, including changing the pensions triple lock. So it looks like capital gains tax and pensions tax relief could be target."
James Bentley, director of Financial Markets Online, said: "With the chancellor now predicting the UK economy will contract by a bruising 11.3% this year, and grow by just 5.5% in 2021, the recovery will clearly be U rather than V-shaped. Sunak also conceded that that government support for the economy will cost more, and may take longer, than anyone through possible."
Michael Hewson, chief market analyst at CMC Markets, said: "What was a little surprising, given the scale of today's spending commitments, was the lack of detail about additional support for businesses over the course of the next few months, so that they are able to cope with tighter restrictions, which are likely to be in place until next March.
"There was also no mention as to how any of this would be paid for in terms of tax rises and spending cuts. However, this isn't the time to be weighing down business and discouraging investment with talks of tax raids, tax rises and spending cuts. These will come in due course."
Jonathon Geldart, director general of the Institute of Directors, said: "Today's statement provided a sobering view of the challenge ahead, and funding for infrastructure and skills will be crucial to meeting that challenge.
"Just as significant was what the chancellor didn't announce. Business leaders will be relieved that the Treasury is resisting the temptation to hike taxes on enterprise for now, but will be concerned that Brexit didn't merit a mention."
Helen Dickinson, chief executive of the British Retail Consortium, said: "We are encourage that the government is considering options for further rates relief for businesses affected by Covid. Many retail businesses have been shuttered for the past month, depriving them of £8bn of sales. A return to full business rates liability in April would be impossible for some firms to meet."
Frances O'Grady, general secretary of the Trade Unions Congress, said: "For all the government's talk of levelling up, this spending review will level down Britain, hitting key workers' pay and breaking the government's promises to the lowest paid."