UK Commercial Property REIT buys supermarket, student assets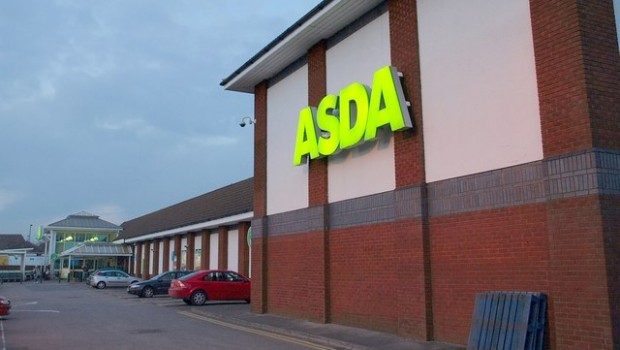 UK Commercial Property REIT has acquired an ASDA supermarket in Torquay, Devon, it announced on Tuesday, for £16.6m from Aviva Investors.
The FTSE 250 real estate investment trust said that represented a net initial yield of 4.70%, rising to 5.24% in July 2021.
In a separate transaction, it said it had also agreed to forward-fund the development of a purpose built student accommodation asset at 41-45 Gilmore Place in central Edinburgh for £29.1m.
The purchase of land was expected to complete in February, with delivery of the asset due in 2022, in time for the 2022-2023 academic year.
UKCM said the purchases would be funded through existing cash resources, with the company having also disposed of the M8 Interlink Industrial Estate, Coatbridge, for £25.4m.
The 33,000 square foot supermarket in Torquay was fully let to ASDA on a long lease, with an unexpired term of 15.5 years, and subject to five-yearly RPI-linked rent reviews, with the next due in July 2021.
ASDA had occupied the store since 2011.
The store, which includes 169 car parking spaces, was said to be in a "strong location" and was accessed via Regent Close off the A322 Newton Road.
UKCM said the property benefited from an expansive catchment area, with a total population of 188,000 in the immediate vicinity, as well as limited nearby competition.
The 230-bed purpose-built student accommodation development in Edinburgh would comprise over 90% en suite cluster rooms, and a small number of studios, with completion expected for the start of the 2022-2023 academic year.
UKCM said the land, which had the benefit of full planning permission for the development, was being acquired from S1 Developments for £6.5m, with an additional capped funding commitment of £22.6m.
The scheme was said to be in a "prime location" to serve all three of Edinburgh's universities, in particular the University of Edinburgh, as well as being in close proximity to George Square and the student quarters of Marchmont and Bruntsfield.
It said the design of the property also included large common areas, music rooms and bicycle storage, with a specialist operator to be appointed to manage the asset.
Finally, UKCM confirmed that it had completed the sale of the multi-let M8 Interlink Industrial Estate in Coatbridge for £25.4m.
The disposal was in line with its strategy to generate capital for reinvestment into opportunities with longer-term fundamentals.
Following the transactions, the UKCM board said the firm remained "well capitalised", with £60m of cash resources available for investment, and access to a further £150m of undrawn revolving debt.
"Through these acquisitions we are enhancing our income and increasing the portfolio's exposure to the alternatives sector," said Will Fulton, lead manager of UKCM at its manager Aberdeen Standard Investments.
"At the same time, this disposal is in line with our ongoing strategy to refine the portfolio and recycle capital into opportunities which offer longer term income growth potential."
Fulton said the ASDA supermarket provided access to a long leased, convenience-led asset in a strong location, with a growing income stream through index-linked rent reviews in a segment of retail that had proven its resilience during the Covid-19 pandemic.
"Whilst the current Covid-19 environment has created a challenging environment for students we anticipate good demand for the 2022-2023 academic year and beyond.
"This scheme is not only in an excellent location in one of the world's leading university cities but will also offer students high quality modern accommodation with amenities."
At 0803 GMT, shares in UK Commercial Property REIT were up 1.32% at 65.55p.