UK Commercial Property post positive NAV return amid turbulent markets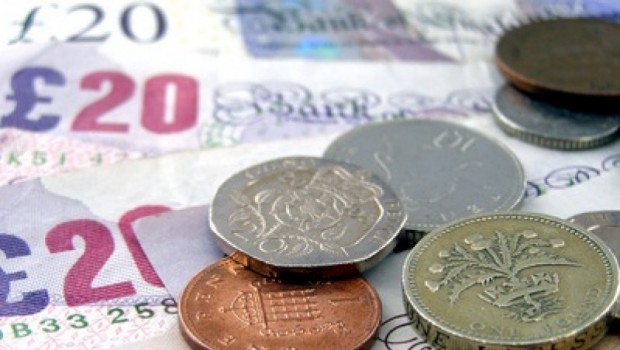 UK Commercial Property REIT (UKCM) reported a year-end net asset value of £1.2bn in its final results on Tuesday, representing a positive net asset value total return of 0.1% for the year.
The FTSE 250 company said its EPRA earnings per share grew 15% in the year ended 31 December to 3.5p, driven by acquisitions made in 2018 and successful asset management in 2019.
Total shareholder return was 11.3%, which the board said underlined the "continued attractiveness" of the large, diversified real estate investment trust, with a "low risk" profile.
The firm's net gearing stood at 14.7%, up slightly from the 14.6% ir reported at the end of 2018, although the directors noted that it remained "one of the lowest" in the company's peer group and the wider REIT sector, with successful debt refinancing in 2019 increasing its flexibility and maturity of debt, while also reducing cost.
A total of £130m was available to UKCM for investment opportunities as at 31 December which, when utilised, would reportedly further boost earnings.
Looking at its portfolio, UKCM reported a total return of 1.4% for the year, down from 5.9% year-on-year and short of the MSCI benchmark return of 1.8%, as real estate returns slowed against what the board described as a background of continued political uncertainty.
Over three years, the portfolio returned 6.4% per annum, against the benchmark return of 6.3%.
It reported an occupancy rate of 92.1%, down slightly from 93.1% year-on-year, and also just short of the sector benchmark of 92.8%, with UKCM noting that more than half of its remaining vacancy was in the Industrial sector.
The company said 51% of its portfolio was now invested in the "favoured" Industrial sector, compared to 21% in the retail sector following the sale of its last remaining shopping centre.
On the environmental front, UKCM said it achieved a 9% reduction in like-for-like greenhouse gas emissions in 2019.
"My first full-year results announcement as chair of UKCM comes against the backdrop of an unprecedented global pandemic in Covid-19," said chair Ken McCullagh.
"As well as the tragic human cost of this virus, the economic implications have been profound and will impact all sectors of the economy for the foreseeable future, with the hope that significant government support and stimulus packages will see a return to growth.
"Delayed by the Covid-19 outbreak, these results reflect the ongoing market uncertainty and set out how UKCM will deal with current and future challenges it poses."
McCullagh said the company delivered "strong" earnings growth in 2019, primarily as a result of a number of successful asset management initiatives during the year under review and the benefit of receiving a full year of income from acquisitions it secured throughout 2018.
"ESG continues to be an important focus, so we are also pleased to report a 9% reduction in like-for-like greenhouse gas emissions across our portfolio.
"Looking ahead, the current crisis has resulted in significant pressure on the company's revenue account with rent collections for the second quarter standing at 68% as at 24 April.
"However, we believe that UKCM continues to have strong fundamentals in place both at a property and corporate level that will help the company navigate these unique circumstances, giving us the confidence to have announced in April that we intend to continue paying a dividend to shareholders."
At 1003 BST, shares in UK Commercial Property REIT were up 0.47% at 59.98p.