UK at risk of recession - KPMG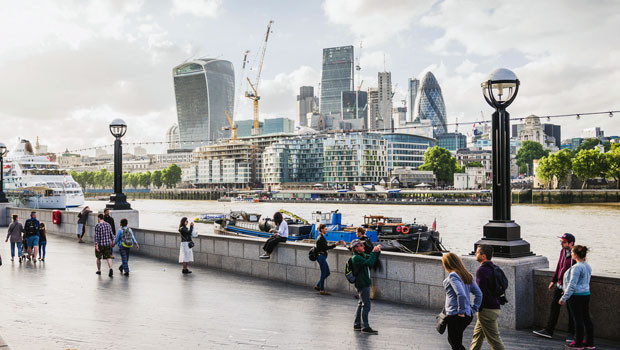 The UK faces potential recession, a report warned on Monday, as surging inflation and the cost-of-living crisis dent consumer spending.
Publishing its latest UK Economic Outlook, KPMG said the UK faced a number of domestic and global headwinds, and risks to its outlook were now "skewed to the downside".
It argued: "A sharper deterioration in the external environment - causing a recession in some of the UK's major trading partners - coupled with a stronger fall in consumer spending in the UK, could see the UK economy entering a mild recession next year, with manufacturing and financial services among the worst affected sectors."
The firm expects GDP growth to more than halve this year to 3.2%, before slowing further to 0.7% in 2023. "The cost of living crisis and the rising tax burden have led to a fall in consumer confidence, which is set to drag on discretionary spending," it noted.
"Business investment is expected to be particularly weak next year, without any further government support."
KPMG noted the various shocks to hit the global economy this year, including Russia's invasion of Ukraine, rolling lockdowns in China and moves to tackle inflation.
It argued that the US and the Eurozone were also at risk of recession as a result, with the Federal Reserved addressing surging inflation by tightening monetary policy and Europe facing disrupted Russian gas supplies and surging energy prices.
KPMG expects the Bank of England, which has increased the cost of borrowing five times since December, to raise rates twice more this year, putting them at 1.75% by the end of the year.