Tullow Oil maintains guidance after solid first half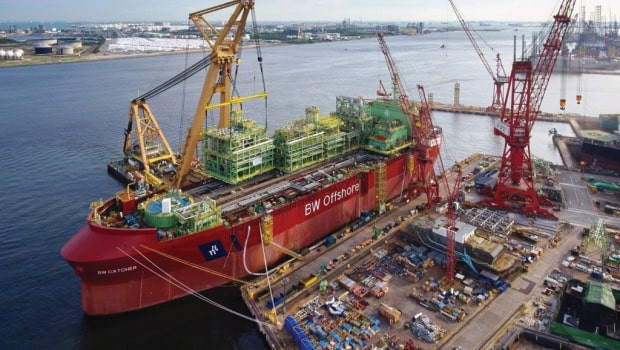 Tullow Oil reported a solid first half on Wednesday, leaving it on track to make $200m in free cash flow this year.
Updating on trading, the Africa-focused oil firm said it had "performed well" in the first half, with production in line with expectations and "strong" drilling performance across the portfolio.
In Ghana, its main Jubilee field produced 82,400 barrels of oil per day, in line with expectations, while the TEN field produced 24,300 bopd.
In Gabon, the Simba expansion project boosted production to 6,000 bopd, while production was 2,100 bopd in the Espoir field in Cote d'Ivoire after a planned two-month shut down was postponed to August.
Tullow, which has agreed to merge with rival Capricorn Energy, said free cash flow in the first half was neutral, following an arbitration payment and an acquisition. But looking to the full year, it reiterated free cash flow guidance of $200m, assuming an average oil price of $95 a barrel.
It also expects to produce between 59,000 and 65,000 barrels of oil equivalent per day this year, after producing a total of 60,900 boepd in the first half.
Rahul Dhir, chief executive, said: "It is two years since I joined Tullow and today we are in a very different place. A relentless focus on costs, capital discipline and operating performance is ensuring delivery of our business plan.
"Our current business plan is underpinned by assets that yield a deep portfolio of compelling investment opportunities."
Tullow announced plans to join forces with Edinburgh-based Capricorn – formerly Cairn Energy – on 1 June, in a deal which will create an Africa-focused, London-listed oil and gas company with a market value of around £1.4bn.
Under the terms, Capricorn shareholders will received 3.8 new Tullow shares for each of their existing shares. Tullow's investors will own 53% of the combined group following the merger.
Tullow said on Wednesday the deal would realise "meaningful cost synergies and deliver a combined group with robust cash generation and a resilient balance sheet". A prospectus is due to be made available in the fourth quarter ahead of a shareholder vote towards the end of the year.
As at 0850 BST, shares in Tullow – which will publish interim numbers in September – were down nearly 2% at 43.16p.