Tui warns on profits after grounding of 737 MAX jets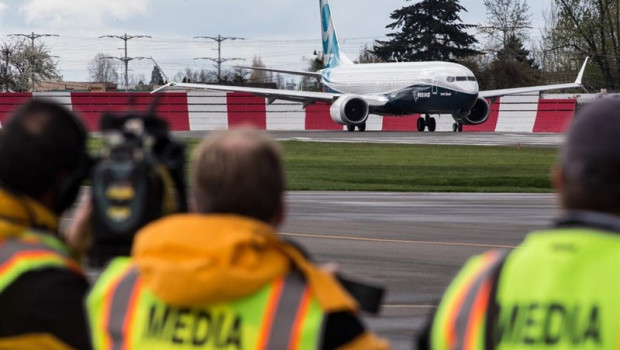 Tour operator Tui warned that its 2019 profit could fall as much as 26% after its Boeing's 737 MAX aeroplanes were among those grounded due to safety concerns in the wake of recent crashes.
After 737 MAX aircraft were involved in the deadly Ethiopian Airlines and Lion Air crashes, Tui said there was "considerable uncertainty" around when the model will return to service and had assumed a mid-July return.
Based on this assumption, the Anglo-German group was expecting a one-off €200m (£173m) impact on underlying earnings before interest, tax and amortisation, relating to costs for replacement of aircraft, higher fuel costs, other disruption costs and the anticipated impact on trading.
This would result in EBITA for 2019 being falling 17% from the €1.18bn made last year, having previously guided to being "broadly flat".
Tui has been using spare aircraft from its 150-strong fleet, extending leases for planes that were due to be replaced and leasing extra aircraft to replace the 15 grounded 737 MAX planes. A further eight are scheduled for delivery by the end of May.
With no dates yet been announced by Boeing for modifications of existing 737 aircraft model, Tui said it had "taken precautions" along with other airlines, covering the time until mid-July, in order to be prepared for the Easter-, Whitsun- and start of the summer holiday season and to secure holidays for its customers and their families.
"Should it not become clear within the coming weeks that flying the 737 MAX will resume by mid-July, TUI will need to extend the abovementioned measures until the end of the summer season."
If July turns into September, then another €100m hit is expected, with EBITA therefore expected to fall 26% year on year.