TUI and Boeing reach deal over 737 Max grounding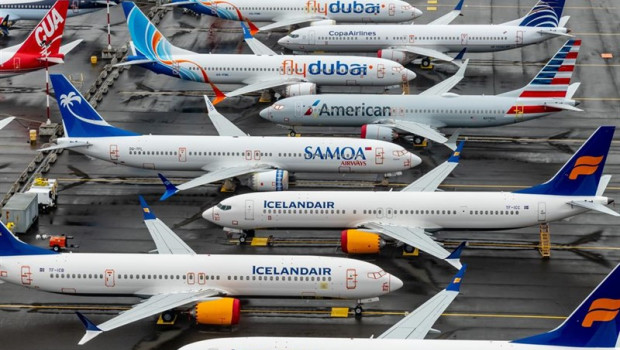 TUI said it had reached a settlement with Boeing to offset the impact of the grounding of the 737 Max aircraft after two deadly crashes.
The tour operator said Boeing would compensate it for much of the financial cost over the next two years and provide credits for future aircraft orders. It did not give details of the sums involved.
The companies have also agreed for TUI to buy less than half the 61 737 Max planes it had on order over the next two years. TUI said the agreement would reduce its capital and financing requirements and support its plan to reduce the size of its fleet after the Covid-19 crisis.
When the 737 Max was grounded TUI's fleet had 15 of the planes with eight more scheduled for delivery in 2019.
Fritz Joussen, TUI's chief executive, said: "We have reached a fair agreement that strengthens our long-standing relationship with Boeing. The new delivery schedule gives us considerable flexibility because we will have fewer new aircraft delivered in the next years.
"This enables TUI to rapidly adapt its fleet growth to the currently challenging market environment. And it supports our plan to downsize the aircraft fleet and reduce the capital requirements for aircraft investments in the group."
A worldwide flight ban was placed on the 737 Max in March 2019 after two of the planes crashed within five months of each other, killing 346 people. Boeing has been accused of prioritising cost cuts and getting the airplane approved by regulators over passenger safety.