Truss: household energy bills to be capped at £2,500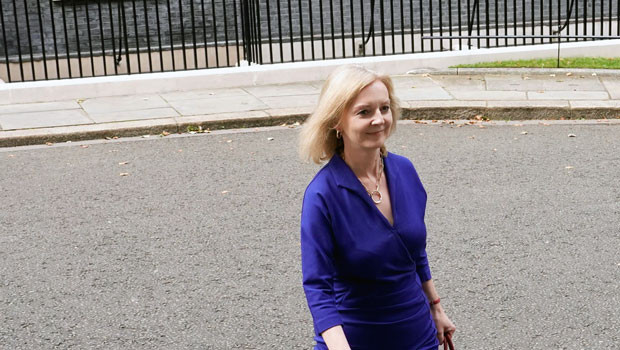 Household energy bills are to be capped at £2,500 for the next two years, under plans announced by new prime minister Liz Truss on Thursday.
Addressing the House of Commons, Truss told MPs that the energy price cap would be fixed at £2,500 from 1 October, saving the average household around £1,000 a year. The move is in addition to the previously announced £400 energy bill discount, while green levies costing £150 will also be temporarily removed.
Typical household gas and electricity bills had been set to rise from £1,971 to more than £3,500 on 1 October, with the potential to reach £6,000 in January 2023, when the next price cap review was due.
Energy costs for businesses and public sector bodies such as schools will be also capped, though only for six months.
But Truss dismissed calls for a windfall tax to fund the price freeze, arguing it would discourage the investment needed to secure domestic energy supplies.
It is estimated that the package of measures will cost around £150bn, although the government has not as yet confirmed any figures. Instead, Kwasi Kwarteng, Truss' newly appointed Chancellor, will provide costing details in a fiscal statement later this month, Downing Street confirmed.
Truss told MPs that her package of measures would help curb inflation by up to five percentage points, however, by tackling soaring energy prices.
Truss, who was appointed prime minister earlier this week following the resignation of her predecessor, Boris Johnson, blamed the energy crisis on "Putin's appalling war". But she also unveiled plans to ensure the UK "was never in this situation again".
These include a review of energy regulation, which is currently led by Ofgem, the regulator. "We want a new approach which will address supply and affordability for the long term," she said. Another review will focus on ensuring net zero is delivered by 2050 "in a way that is pro-business and pro-growth".
Truss also lifted the ban on fracking, confirmed nuclear power would be expanded and said the UK would now target being a net energy exporter by 2040.
A new scheme will also be set up with the Bank of England, worth up to £40bn, to ensure wholesale energy firms have sufficient liquidity to navigate increasingly volatile markets. "This will stabilise the markets and decrease the likelihood that energy retailers need our support like they did last winter," she said.
A new Energy Supply Taskforce will also negotiate with both domestic and international suppliers to agree long-term contracts that reduce the price they charge for energy.
Salomon Fiedler, economist at Berenberg, said: "Because the programme does not specifically target the most needy, but is rather broad based, it will be relatively expensive. The support package for households may cost around £100bn – over 4% of GDP. Further measures for business may take the total price tag up to around £150bn.
"It seems likely that his spending will be most debt-financed. But additional large-scale fiscal stimulus is problematic at a time when inflation is already extremely high.
"The measures may be politically astute for a new prime minister. But in economic terms, the government could have used less money more wisely."
The Institute of Directors' director general, Jonathan Geldart, called the measures "pragmatic", but added: "What we need now is an external reassurance the scale of the intervention does not jeopardise the public finances.
"That's why it's crucially important that the Office of Budget Responsibility can swiftly produce its independent assessment of the impact on government debt and the wider macroeconomy."
Susannah Streeter, senior investment and markets analyst at Hargreaves Lansdown, said: "Given the bleak picture it's still going to be tough going for businesses to ride out the economic storm ahead, even with these latest measures.
"There is a worry that the BoE will still find it hard to dampen down on inflation, even with this shock and awe blitz on bills by the government. As interest rates look set to move ever higher, and consumers are still forced to tight belts further, a recession is on its way."
Sarah Coles, Hargreaves Lansdown's senior personal finance analyst, added: "There was huge disappointment that there wouldn't be more help for those on the lowest incomes and the most vulnerable, but the energy price freeze will ease some of the pain.
"[The] freeze is certainly a bold step, which is expected to cost over £100bn. It looks as though that will be paid for through general taxation. And while it comes as a relief that it won't mean higher bills for longer, it raises the question of whether the government will need to start clawing back the cash while prices are still higher than they were this time last year."