Tritax EuroBox shares slip as it works towards dividend target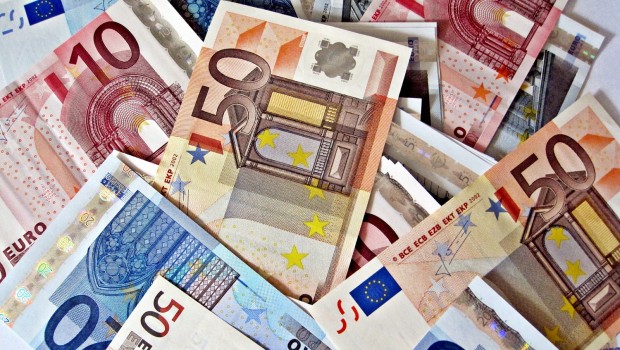 Continental Europe-focussed real estate asset investor Tritax EuroBox reported a basic net asset value of €477.3m for the quarter through September on Tuesday, and an EPRA net asset value of €484.2m.
The London-listed firm said its basic net asset value per share was €1.13 at period end, and its EPRA net asset value per share was €1.15.
IFRS earnings per share for the quarter stood at 6.25 cents, while its adjusted earnings per share were 3.25 cents and its EPRA earnings per share were 2.96 cents.
Dividends paid or declared for the period totalled 3.4 cents, which was 85.3% covered by adjusted earnings per share.
The board said the company remained on track to meet its dividend target once fully invested and geared, and expected then to be able to increase the dividend progressively, supported by the regular indexation events in the underlying lease agreements, and the capture of market rental growth.
Total return for the period stood at 3.4%, with the company's total unsecured revolving credit facility standing at €425m with an average cost of debt of 2.2%.
Tritax EuroBox's loan-to-value ratio was 33.3% as at 30 September, against its medium-term target of 45%.
The board said the portfolio had a contracted annualised passing rent of €34.8m as at 30 September.
Gross equity proceeds had been raised in two tranches totalling €474.3m during the quarter - €339.3m at its "significantly oversubscribed" initial public offering in July 2018, and €135m raised on 29 May through a placing, with investment from both new investors and existing shareholders.
"The outlook for our market remains compelling," said chairman Robert Orr.
"The structural change which is driving occupier demand for big boxes has only recently started and hence has much further to run, while the supply of appropriate new assets to meet this demand is likely to remain constrained.
"This implies a continuation of the supportive market conditions for our company's strategy."
Orr said that when acquiring, the group would continue to target the largest logistics assets, while maintaining its focus on quality, location and capital discipline.
"Overall, the board remains confident in the future of the business and I look forward to reporting on continued progress next year."
At 1535 GMT, shares in Tritax EuroBox were down 0.56% at 92.28p.