Tritax EuroBox confident after strong year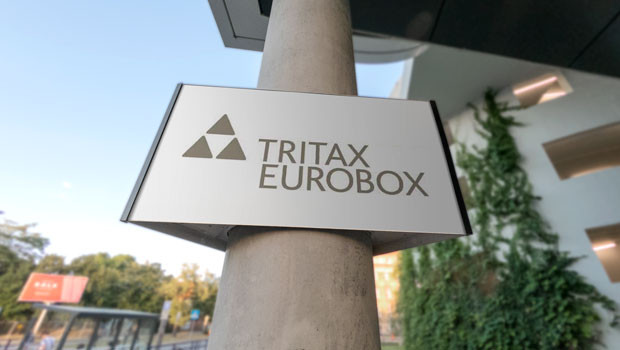 Tritax EuroBox reported a 31.9% increase in rental income in its full-year results on Tuesday, to €57.9m, reflecting like-for-like rental growth of 4%, as well as asset management activity and acquisitions.
The London-listed firm said its adjusted EPRA cost ratio was 29.5% for the 12 months ended 30 September, up from 28.5% year-on-year.
It said its ratio in the 2023 financial year was expected to be around 25%, driven by expected future income growth and estimated annual savings of €2.1m from reduced management fees.
Adjusted earnings per share slid 8% to 4.24 euro cents, which the board put down to the timing of the deployment of its prior-year equity raise.
It declared a dividend of five cents per share, stable on the prior year, covered in the quarter ended 30 September and expected to be fully covered for the full financial year.
Tritax EuroBox described its investment portfolio as "resilient", let to "strong customers" on long-term, inflation-linked leases.
Its portfolio value increased 37.8% to €1.77bn, primarily driven by acquisitions, with like-for-like capital growth of 5.6% reflecting a first-half increase of 8.1% offset by a 2.3% decrease in the second half.
Portfolio reversion of 9.5%, or €7.1m, was driven by like-for-like estimated rental value growth of 8.2%, while 97% of the company's occupational leases were subject to annual increases, of which 82.6% were inflation-linked.
Occupancy at year-end stood at 99.7%, alongside "significant" income visibility, with a weighted average unexpired lease term of eight years.
During the year, Tritax EuroBox acquired nine assets at a net initial yield of 3.7%, adding €20.2m to its annual rent and benefiting from 11.2%, or €2.2m, reversion.
Development schemes totalling 31,200 square metres were fully-let, producing €1.4m of annual rental income.
Four new leases were signed, totalling €5.1m of annual rent for an increase of €0.8m, or 18%, above previous rent or guarantees.
Looking at the balance sheet, the firm issued a private placement of €200m in the period, at an average coupon of 1.37% and average maturity of nine years.
It confirmed that 100% of its debt carried fixed rates or caps, with a maximum average cost of debt of 1.46%, while its weighted maturity stood at 4.5 years with the earliest refinancing in the fourth quarter of 2025.
Available liquidity totalled €239m from undrawn debt facilities at year-end, as the company said it had "significant" covenant headroom, with a loan-to-value ratio of 35% and interest cover of 3.9x, compared to respective covenant levels of 65% and 1.5x.
Looking ahead, the Tritax EuroBox board said structural tailwinds and "favourable" occupational market fundamentals were expected to support occupier demand and rental growth.
Macroeconomic factors were expected to lead to further softening of asset values in the short term, but the directors said the firm's "robust" balance sheet and "resilient" portfolio meant it was "well-placed" to navigate a more uncertain market outlook.
Increased rental income and cost efficiencies would support earnings growth and dividend cover over the next financial year, they added.
"Economic conditions have changed significantly since June, and our sector will not be immune to subsequent impacts," said chairman Robert Orr.
"We will continue to monitor closely the more uncertain environment and remain attentive to the potential risk of weaker markets.
"However, our high-quality portfolio, strong customer base and robust balance sheet mean we are very well positioned to weather the economic headwinds we are facing."
At 0804 GMT, shares in Tritax EuroBox were up 1.35% at 67.5p.
Reporting by Josh White for Sharecast.com.