Tritax EuroBox agrees to buy pre-let Dutch logistics asset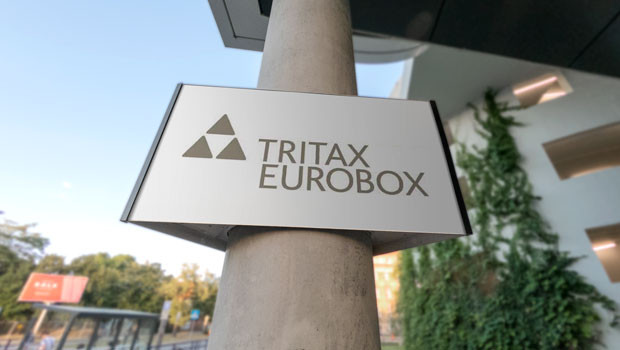 Tritax EuroBox has conditionally agreed the acquisition of a €144.26m (£121.12m) prime logistics asset in Roosendaal, the Netherlands, from one of its development and asset management partners Logistics Capital Partners (LCP).
The FTSE 250 logistics-focussed property investor said the asset is pre-let to a "top four" global discount supermarket retail group.
Once complete, the asset would comprise a single property divided into three units, built in three phases.
It would have a total net rentable area of around 113,179 square metres, built on a total site area of 210,488 square metres.
Tritax said the transaction was structured as a forward-funding development opportunity, where the company was buying the land and funding the construction of the building under a fixed price contract.
It said the total cost of the land and development expenditure would be €144.26m, reflecting a net initial yield of 3.5% after purchase costs and non-recoverable expenditure.
All three units were already pre-let to the unnamed supermarket retail group on a single lease, expiring in November 2027.
The lease would generate €5.1m annually on completion of all three phases, and would be initially annually indexed to the Dutch consumer price index.
Tritax said the lease would incorporate a rent review and option to extend for a further five years, at the end of the sixth year of the lease term.
That review would allow the rent to increase to the prevailing open market level, with a cap of 10% above the existing indexed rent at that time.
LCP completed the construction of the first phase in December, with the second and third phases expected to be finished by 1 December 2022 and 1 April 2023, respectively.
As part of the proposal, during the construction phase, LCP would pay the company income equivalent to the expected rent, until practical completion.
"We are delighted to announce further deployment into a prime European logistics location, following the Swedish acquisition announced on 17 January," said Tritax EuroBox assistant fund manager Alina Iorgulescu.
"Today's acquisition cements our commitment to acquire top quality assets in prime locations across Europe, all built to high ESG standards and accommodating leading international occupiers, whilst building our relationship with our partner Logistics Capital Partners."
Iorgulescu said that by negotiating a market rent review within the lease, the firm had an opportunity to capture the "strong" rental growth being seen in the Netherlands, as well as in other European markets, where demand for modern logistics assets was outstripping supply.
"We expect this rental growth to continue during the current lease term of the asset as well as creating strong income and capital growth potential and sustainable value for shareholders."
At 0834 GMT, shares in Tritax EuroBox were up 1.65% in London, at €1.23.