Tritax Big Box hails 'excellent' full-year performance, sees signs of stabilisation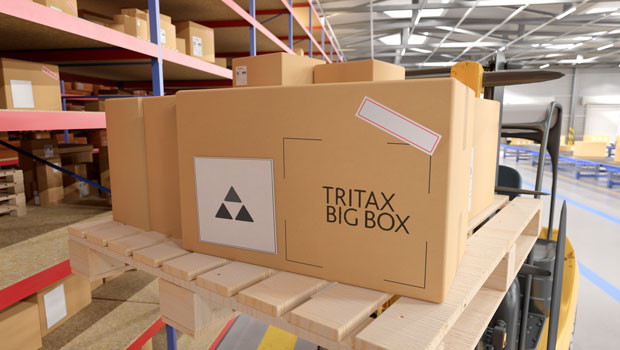 Tritax Big Box sounded an upbeat note on its full financial year performance, despite the "challenging" macroeconomic backdrop.
In a pre-close trading update, the real estate investment trust focused on 'Big Box' distribution centres described its FY22 operational execution as "excellent".
Tritax chief executive officer, Colin Godfrey, highlighted the company's record development lettings, further development starts and the strong occupational market.
Indeed, lettings in the UK fell by roughly 10% from the year before but at 38m square feet, 2022 was the third highest year on record and the supply of ready-to-occupy space remained low, the company said.
Rising inflation and interest rates led to a "significant" weakening of the investment market and "material" asset price falls in the back half of 2022.
Yet the long-term fundamentals of the UK logistics space remained attractive in his opinion, early signs of a stabilisation were apparent and the company's portfolio of assets was of a high quality.
The company also secured £23.3m of annual contracted rent thanks to 3.1m square feet of development lettings with a 6-8% yield on cost guidance.
A further £5.1m boost to contracted rents came from rent reviews and a lease renewal.
Rent collection versus the prior year ran at 100%.
The value of the company's total portfolio hit £5.1bn at period end for an equivalent yield of 5.3%.
Like-for-like investment assets meanwhile fell by 15.2% across the year but portfolio asset quality meant performance was ahead of key market monthly indices.
As regards the balance sheet, loan to value as at 31 December stood at 31%, withing the company's guidance range of 30-35%.
The average maturity of its debt was 5.4 years and 99% of its debt was either fixed or hedged with an average cost of 2.6%.
Total available liquidity stood at £500m at the end of the year.
As of 0901 GMT, shares of Tritax Big Box REIT were edging up by 0.34% to 149.20p.