TRIG to invest more in Europe, raise funds in placing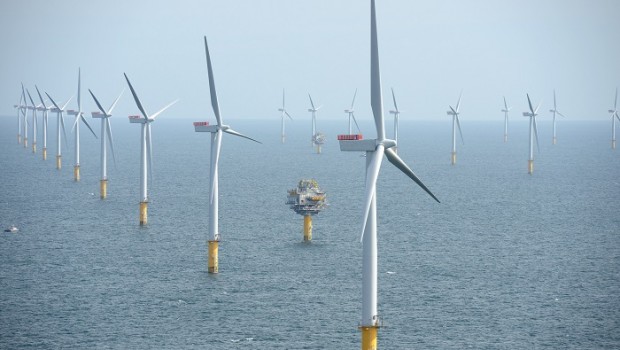 The Renewables Infrastructure Group announced a proposed change to its investment policy on Friday, following its chairman's comments in its interim report in June that the board was keeping its non-UK investment limit under review, given the "significant" developments in the renewables market in the UK and mainland Europe as the asset class had evolved since its launch in 2013.
It said it published a circular convening a general meeting to be held on 17 October, in a bid to seek shareholder approval for a proposed change to the investment policy.
The FTSE 250 firm said that would increase the current 50% limit on investment in Europe, excluding the UK, to 65% of portfolio value, in all cases, measured at the time of investment.
In addition, the company proposed to issue more shares under its share issuance programme.
TRIG put a share issuance programme in place on 7 March, under which, over a 12 month period, it was able to issue up to 450 million new ordinary shares - 265 million of which had been issued.
"The board believes that it is in the interests of the company and shareholders as a whole to issue further ordinary shares to reduce the amount currently drawn under the revolving acquisition facility," the board said in its statement.
"In addition, the company has a strong pipeline of potential investment opportunities.
"Further attractive onshore and offshore investment opportunities are currently under consideration for the company's portfolio, in the UK as well as in France and Germany, some of which are at an advanced stage of negotiation and are expected to complete in the near term."
TRIG said it also had investment commitments to of around £140m, to complete construction of the Erstrask and Solwaybank wind farms, which was due during 2020.
The net proceeds of the Issue would be applied in repaying amounts drawn under the revolving acquisition facility, and the acquisition of further investments, it confirmed.
It said the new ordinary shares would be issued at a price of 123p per share, representing a discount of 6.0% to the mid-market closing share price of 130.9p on 26 September, and a premium of 7.0% to the last reported net asset value of 115.0p as at 30 June.