Trifast warns on profit as coronavirus closes Chinese sites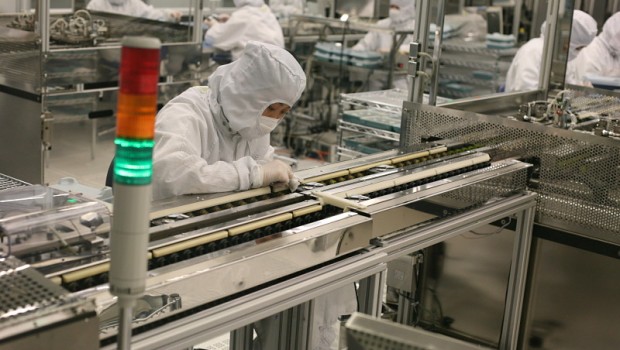 Trifast warned that annual profit would be at the lower end of forecasts as the maker of industrial fastenings said the closure of its Chinese sites because of coronavirus had reduced revenues in China.
The company said business had not picked up as expected in the second half of its financial year, which ends in March. It said in November that trade tensions, problems in the car industry and weaker economic growth had made trading conditions difficult.
"Market conditions have become more challenging than had been anticipated, reflecting greater volatility of results in Q3 and a slower than forecast start to Q4," Trifast said.
"The impact of this weakness has continued to constrain revenue growth across a number of our sectors … The board has concluded that the group's underlying profit before tax in FY2020 is now expected to be at the lower end of analysts' forecasts."
Trifast said that so far the impact of the coronavirus had caused the extended closure of its Chinese sites with a corresponding reduction in revenue from China.
"It is not possible at this time to assess how extensive any longer term impacts will be but we are already working closely with our customers and supplier base, only c.10% of which originates in mainland China, to minimise these risks as far as possible," Trifast said.
The company's shares fell 2.6% to 168.5p at 09:43 GMT.
Trifast, which employs 1,300 people and has more than 5,000 industrial customers, said the next two years were crucial as it integrates manufacturing, purchasing and sales to generate a 25% return on investment.
"Whilst the project timetable continues to be on track and on budget, in the current volatile macroeconomic environment, the shorter-term phasing of that benefit realisation is likely to be slower than was originally anticipated," the company said.
Trifast said it had a strong pipeline of new business wins and was optimistic about the outlook for revenue in the year ending 2021.