Tremor shares dive despite record first-half earnings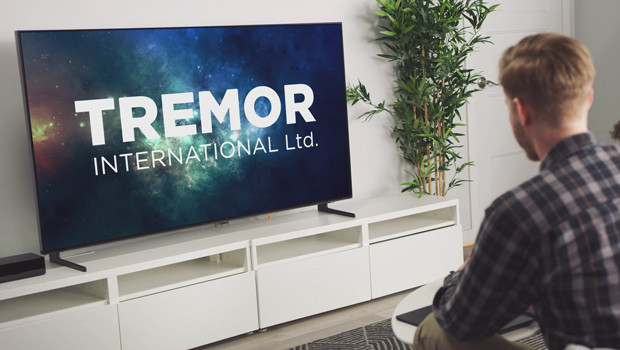 Tremor International reported record first half adjusted EBITDA of $72.7m on Tuesday, making for an increase of 12% year-on-year.
The AIM-traded advertising technology company said its "durable and efficient" operating model drove record margins, with a 46% adjusted EBITDA margin in the first-half on a reported revenue basis.
It recorded a record connected television spend of $110.9m, up 26% on the prior year, reflecting 36% of total spend and 41% of programmatic spend.
Video revenue, including connected television, continued to represent the "overwhelming majority" of Tremor's contribution ex-TAC, at about 80% for both the second quarter and the first half.
It had a net cash position of $361.4m at period end on 30 June, which the board said provided Tremor with "strong liquidity" to support its current needs and investments for future growth and strategic initiatives, including the recently-announced proposed acquisition of Amobee and the proposed investment in Vidaa.
Looking ahead, Tremor said it believed its platform, operating model, customer base and range of revenue verticals would help to mitigate potential headwinds, with full-year contribution ex-TAC expectations of about $290m, and full-year 2022 adjusted EBITDA of $155m.
Following the expected closing and integration of the acquisition of Amobee, meanwhile, Tremor said it was expecting to generate a full-year 2023 contribution ex-TAC of $500m, and full-year 2023 adjusted EBITDA of $200m.
"Tremor's data-powered end-to-end technology and business platform continued to drive increased customer adoption and displayed impressive resiliency while generating record profitability and best-in-class industry margins for both the second quarter and the first half, despite ongoing macroeconomic challenges," said chief executive officer Ofer Druker.
"We've also recently taken important steps to further scale and differentiate our business, including entering into a definitive agreement to acquire Amobee, our agreement to invest $25m in Vidaa which is intended to deepen our strategic data and connected television media relationship, and the completed integration of Spearad.
"We are confident Tremor remains well-positioned to weather continued market headwinds while capitalising on anticipated company-specific and industry-related growth catalysts."
At 1430 BST, shares in Tremor International were down 20.23% at 349.6p.
Reporting by Josh White at Sharecast.com.