Travel stocks jump as US set to relax rules for jabbed EU, UK passengers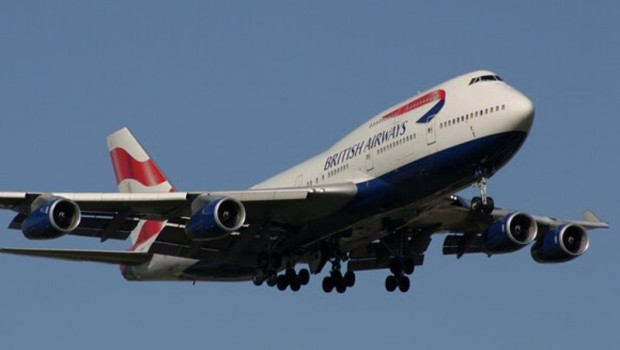 Travel stocks surged on Monday afternoon as it emerged that vaccinated passengers will be able to travel to the US from the EU and UK from November onwards.
As things stand, only US citizens, their families, green card holders and those with national interest exemptions can enter the US.
However, according to the Financial Times, the White House is set to announce a new travel policy, marking the end of the 18-month blanket ban on travel imposed by former US President Donald Trump at the start of the pandemic.
The FT cited three people with knowledge of the policy as saying that Monday's announcement will mean that fully jabbed passengers will be able to travel once the ban is lifted within weeks. Those involved in clinical trials for vaccines that are not yet approved in the UK will also be allowed to enter the US, a policy which will apply to around 40,000 people, the FT said.
Shares of British Airways and Iberia parent IAG surged to the top of the FTSE 100 index and by 1500 BST were trading up 11% at 165.80p. Engine maker Roll-Royce was 4.3% higher at 115.81p, while budget airline easyJet was 2/3% firmer at 644.80p. SSP, which operates food and beverage outlets at airports, saw its shares rise 6% to 282.30p.
Neil Wilson, chief market analyst at Markets.com, said: "BA-owner IAG is a clear winner from this as its transatlantic business has been all but mothballed since the grounding of its jets due to the US policy.
"IAG rallied over 10% on the announcement before paring some gains to trade +9.5% as of send time, whilst Air France KLM and Lufthansa added to earlier gains to trade around 6% higher.
"Big read across for associated stocks - SSP rallied from negative territory for the day to trade up 4.5%, whilst WH Smith, which had also been trading lower, is now up 2%. And it's more good news for Rolls-Royce, whilst TUI and Wizz Air are also having a good day.
"EasyJet - though no transatlantic player - is also up sharply as it indicates I think a direction of travel for the airlines that is way more positive than we have seen since really the peak of the vaccine optimism late last year and early 2021.
"Whether or not the US makes the green list or not come October is another matter. I would assume the loosening of the rules - a win for the EU and UK - is based on the quid pro quo that they will make it easy for their citizens to travel to the US. Levels of vaccinations in the US are high enough to outweigh concerns about cases."