TR Property net asset value grows even as geopolitical concerns weigh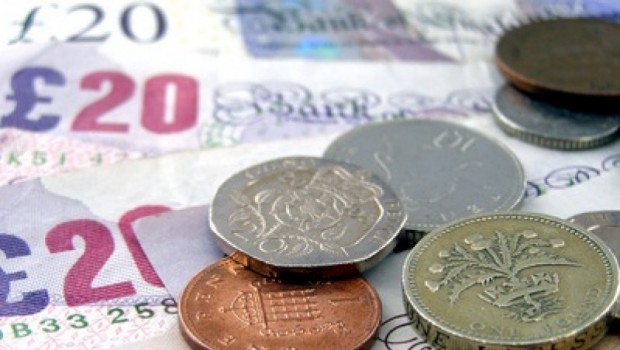 TR Property Investment Trust reported a 6.4% improvement in its net asset value per share in its half-year results on Thursday, to 445.12p.
The London-listed firm said shareholders' funds stood at £1.41bn for the six months ended 30 September, up 6.4%, while shares in issue remained stable at 317.4 million.
Its net debt percentage was 11.4%, up from 10% at the end of March.
TR Property's share price grew 7.5% over the end of the last financial year, to 423.5p, while its market capitalisation was 7.5% firmer at £1.34bn.
Revenue earnings per share were up 7.7% at 9.96p, as its net asset value total return slipped to 8.5% from 9.1%, while the benchmark total return improved to 6.7% from 5.6%.
Its share price total return was 9.7%, compared to 6.2% for the year ended 31 March.
"The themes of weakening global growth leading to central bank's monetary stimulus are clear," said chairman Hugh Seaborn of TR Property's outlook.
"It is somewhat less clear what the outcomes will be to major geo-political and economic events such as the US-China trade tensions, the recently announced UK general election and presumed subsequent withdrawal from the European Union.
"However, a decade of ultra low interest rates and a reluctance of governments and corporates to drive capital investment has resulted in strengthened balance sheets but left the world awash with both capital - savings - seeking investment and income."
As a result, Seaborn said the trust found itself in the "peculiar situation", with strong demand for high quality commercial property even at record low yields, but with banks still unwilling to finance speculative development.
He said the result had been steady asset values, outside of retail, coupled with little evidence of over-development.
"Looking forward our managers remain ever vigilant about tenant quality and credit risk so that we focus on secure and stable earnings.
"Low - or even negative - interest rates will support asset prices but, as we are seeing every day in the retail sector, collapsing tenant demand, falling rents and corporate restructurings quickly equates to dramatic valuation falls."
Seaborn said businesses and consumers across continental Europe and the UK had endured three years of political uncertainty, adding that referencing that fact had been a staple part of his outlook over the period.
"I offer no predictions of the political process or outcomes but I would remind investors that TR Property is truly pan-European in portfolio construction, currency exposure and its ability to seek out real estate opportunities."
The board said an interim dividend of 5.2p will be paid on 7 January to shareholders on the register on 6 December, up from 4.9p year-on-year.
At 1052 GMT, shares in TR Property Investment Trust were down 0.32% at 463.5p.