TP Icap revenues fall amid quieter first-half markets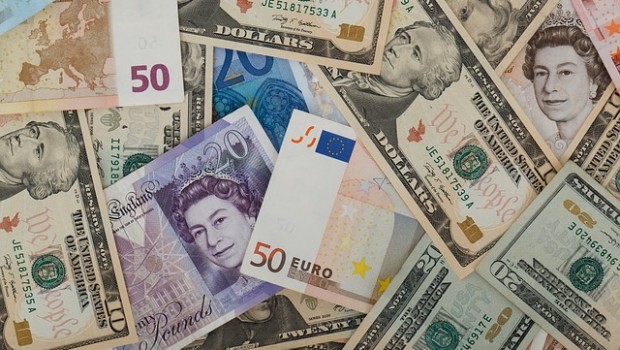 TP Icap reported a 1% fall in first-half revenue in a trading update on Tuesday, to £936m on a constant currency basis, with revenue declining 5% on a reported basis.
The FTSE 250 company said the revenue decline reflected quieter markets compared with the "extraordinary volumes" seen in March 2020.
Excluding Liquidnet's revenue of £55m, revenue in the period was 7% lower than the prior year on a constant currency basis, and 11% lower on a reported basis.
The company said its global broking divisional revenue declined 7% compared with the prior year on a constant currency basis, in an environment where wholesale market activity in the first half was "generally subdued" compared with 2020.
Performance for the period was in line with market activity, and the firm said it maintained its "industry-leading" market share.
Across rates, credit and foreign exchange, TP Icap said it made "substantial progress" in advancing iots hub strategy to "electronify" its platforms and aggregate liquidity across its brands.
In the energy and commodities division, revenue was down 9% on a constant currency basis, with the strong prior-year period characterised by the record pandemic-driven oil trading volumes of the first quarter.
Over the period, energy markets were less active than in the same period in 2020, with TP Icap noting that the cadence of energy-related trading activity followed a similar pattern to most financial asset classes, with "robust" first-quarter volumes followed by a weaker second quarter.
Agency execution revenue leapt 84% in the period on a constant currency basis, largely due to the inclusion of Liquidnet.
Following its acquisition on 23 March, TP Icap said Liquidnet contributed revenue of £55m in the first half.
The board said the process to integrate Liquidnet into the group was progressing "well", adding that it had advanced its plans to realise new revenue streams for equities and credit, increased its marketing of the business in continental Europe, and identified cost synergies.
In Parameta Solutions, the data and analytics business achieved double-digit revenue growth of 11% on a constant currency basis, as it continued to benefit from its strategy to launch new and higher-value products, expand distribution channels and "deepen and diversify" its client relationships.
Post-trade solutions revenues declined 17% on a constant currency basis due to lower market-wide volumes, and overall, revenue grew 6% in the period on a constant currency basis.
Given the subdued trading conditions in the first half, as well as continuing uncertainty caused by quiet markets and the disruption from the Covid-19 pandemic, TP Icap said it expected full-year revenue for the group, excluding Liquidnet, to be broadly in line with 2020 on a constant currency basis.
It reiterated its guidance on investment spending on its organic strategy, and noted that sterling-dollar year-on-year appreciation was acting as a headwind against its reported revenues and operating margin.
The foreign exchange impact and investment spending on organic strategy and Liquidnet were expected to have an adverse impact on its operating margin as well.
"Our revenue performance reflects challenging trading conditions caused by the combination of very quiet secondary markets and the ongoing disruption from Covid-19," said chief executive officer Nicolas Breteau.
"Against this market backdrop, we have focused on those areas that we can control: namely, executing on our strategy and managing costs.
"In terms of corporate development, this has been a busy and successful period."
Breteau noted that in February, the company completed the redomicile of its holding company from the UK to Jersey, and realised tangible capital benefits as a result.
"We also completed the Liquidnet acquisition in March and the subsequent integration is successfully progressing at pace.
"We have continued to execute our organic strategy to electronify our business to improve margins over time, connect clients with liquidity more efficiently and diversify our revenue mix.
"In addition, we have continued to innovate, going live with a new fully-automated Spot FX matching platform and announcing the launch of a pioneering wholesale trading platform for spot crypto-assets."
TP Icap said it would report its 2021 interim results on 7 September.
At 0843 BST, shares in TP Icap were down 3.73% at 192.54p.