Tough first half sees sales decline at Johnson Matthey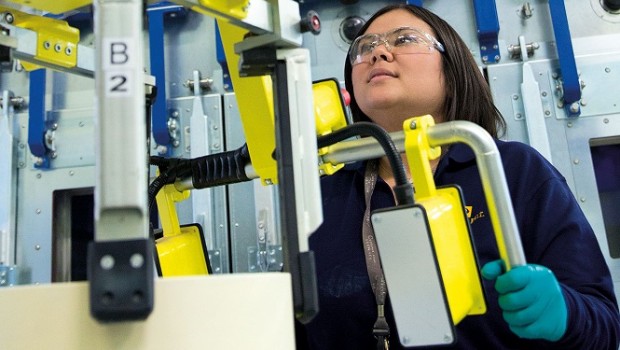 Johnson Matthey reported a 5% fall in sales in its preliminary results on Thursday, to £3.92bn at constant currency, primarily driven by the impact of Covid-19 on its Clean Air sector, although that business experienced a "strong recovery" through the second half.
The FTSE 100 speciality chemicals company said underlying operating profit declined 5% at constant exchange rates to £504m, due to higher administrative expenses and the impact of lower sales, which was moderated by higher platinum group metal prices, primarily in its Efficient Natural Resources business.
Underlying earnings per share declined 9% to 182p, reflecting lower operating profit.
Johnson Matthey reported free cash flow of £305m, a "strong improvement" on the prior year, driven by its management of working capital and the reduction of backlogs, despite the increase in platinum group metals prices.
The company said its balance sheet remained strong, with net debt of £775m and a net debt-to-EBITDA ratio of 1.2x.
On the operational front, Johnson Matthey said that its sales declined materially in the first half of the year ended 31 March, falling 20% as several of its end markets, particularly automotive, saw a "significant decline" as a result of the crisis.
The second half saw a strong recovery, the board said, with sales up 11% year-on-year, and activity across a number of its businesses now back to pre-pandemic levels.
It said it would propose a final ordinary dividend for the year of 50p at the annual general meeting on 29 July.
Together with the interim dividend of 20p per share, that gave a total ordinary dividend of 70p per share, representing a 26% increase on the prior year.
The board said it expected to restore future dividend payments to levels seen prior to the pandemic when circumstances permit.
On a reported basis, Johnson Matthey said its revenue for the year was up 8% to £15.67bn, while its operating profit fell 17% to £323m and its earnings per share were 20% lower at £238m.
"Following a challenging first half, we recovered strongly in the second half helped by a strong recovery in our end markets and higher precious metal prices," said chief executive officer Robert MacLeod.
"We are delivering our efficiency programme, tightly managing working capital and generating cash from our more established businesses which we are continuing to invest for growth, particularly in battery materials and hydrogen.
"In the year we made good strategic progress."
MacLeod said the company entered into partnerships to advance the commercialisation of 'eLNO', and secured new customer wins in Fuel Cells.
"As the world aims to build back greener as we come out of the pandemic, our technologies have never been more relevant.
"We are already seeing this in the continued recovery of our key end markets and our strong start to the current year.
"Whilst our markets may remain uncertain as the pandemic continues to affect parts of the world differently we nonetheless expect low to mid teens growth in underlying operating performance in the coming year, before the anticipated benefit of currently strong precious metal prices."
At 0830 BST, shares in Johnson Matthey were down 2.29% at 3,078p.