Total opens 1,000th solar-powered petrol station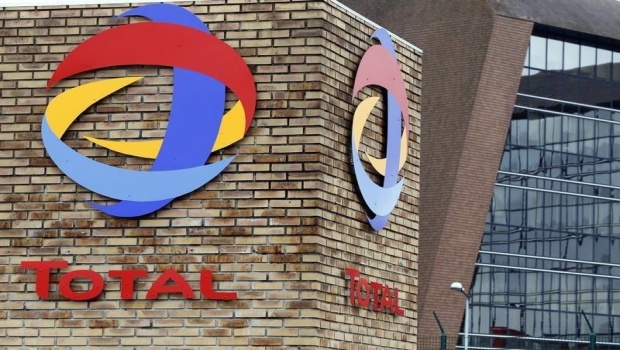 Total inaugurated its 1,000th 'solarised' service station powered by solar panels on Tuesday, with the company describing the rooftop solar systems at the Totale Palmeraie retail outlet in Marrakesh, Morocco, as a "milestone" in its programme to 'solarise' certain of its service stations worldwide, which began in late 2016.
The Paris, London and New York-listed French oil giant said its goal was to 'solarise' 5,000 stations in 57 countries.
Work would reportedly accelerate in the coming months to reach around 1,000 stations per year, and more than a third of Total retail network stations globally would be equipped with high-efficiency 'SunPower' solar panels.
Total said it was also 'solarising' production sites, such as plants and refineries, and office buildings.
A number of projects to equip various plants and office buildings with solar panels had been identified, adding up to a nominal power of more than 200 MW-peak, equivalent to the electricity demand of a city of 200,000 people.
"Total service stations around the world are designed as one-stop shops offering customers tailor-made services that are easy to access and use," said the company's president of marketing and services, Momar Nguer.
"The service stations equipped with solar panels are more independent of the grid and showcase our know-how and expertise in renewable energies.
"Consistent with Total's ambition to become the responsible energy major, the program will reduce our retail network's carbon emissions by more than 50,000 tons per year."
Total's senior vice president of renewables, Julien Pouget, added that 'solarising' the company's service stations was "fully aligned" with its strategy of generating and supplying distributed renewable electricity.
"We're proud to inaugurate our thousandth solar-equipped retail outlet.
"This milestone achievement reflects Total's commitment to using solar power at our sites and our ability to support our industrial and commercial customers with cleaner, more affordable and safer electricity."
Total said the recently-'solarised' Palmeraie service station in Marrakesh featured 134 square meters of photovoltaic panels.
It said the system would produce 45 megawatt-hours of power per year, and reduce the retail outlet's carbon emissions by 30 tons annually.