Tortilla warns over rising protein costs, shares tumble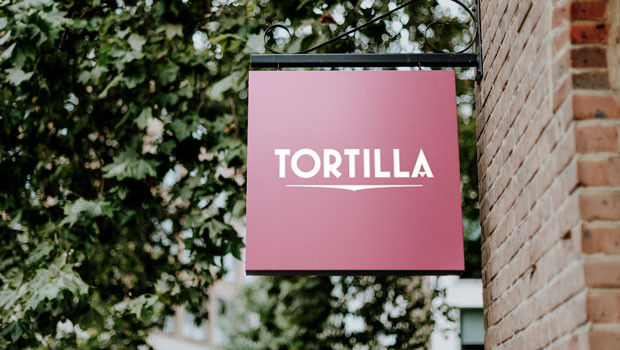 Tortilla warned on Monday that margins will take a hit from rising protein and utility costs, sending shares in the Mexican fast food chain tumbling.
In its interim results statement, the company said inflationary pressures are expected to result in a three percentage points reduction in gross margin for FY22 - around £1.8m. This is driven primarily by an increase of approximately 40% in protein costs, which account for around a third of the company's cost of goods sold. Tortilla also expects a further £0.5m adverse full-year impact from increased utility costs.
"These industry headwinds will have a material impact on profitability in H2, and it is prudent to assume that inflationary cost pressures will continue beyond FY22," it cautioned. "We have several initiatives and strategies in place to help us to continue to partially mitigate this impact and, in particular, we see opportunities in technology around labour and forecasting and are also exploring ways of driving increased efficiencies our supply chain."
The company posted a decline in first-half pre-tax profit to £0.3m from £2.6m in the same period a year earlier, even as revenue jumped 30% to £26.9m.
It said sales over the summer period were more challenging than expected, pinning the blame on train strikes, the heatwave, and pent-up consumer demand for overseas holidays. It estimated that the impact of the first two factors is around £0.25m in lost sales.
Chief executive Richard Morris said: "We continue to focus on our plans for strategic expansion, accelerating our new site roll-out to locations across the UK through both our acquisition of Chilango and organic roll-out programme. We are pleased to be ahead of our expansion targets set out at IPO, adding 18 sites this year, and excited by the opportunity to increase organic roll-out to 12-15 sites per annum from FY23.
"Times remain tough across the industry at large reflecting the extent of recent cost pressures. However, we remain confident in our ability to successfully navigate our way through these industry-wide challenges whilst continuing to deliver against our ambitious growth strategy."
At 1000 BST, the shares were down 27% at 107p.
Russ Mould, investment director at AJ Bell, said: "Surging meat prices have taken a slice out of margins at Mexican fast-food chain Tortilla - overshadowing news that the company's expansion plans are ahead of schedule.
"Tortilla joined the market a year ago and in the early days as a public company it's important not to make any big errors, as they will be seized on by the market and it can be difficult to regain credibility once it's been lost.
"While Tortilla had previously said it had the ability to flex its offering thanks to a simple menu based on readily available basic ingredients, it could have done a better job of preparing investors for the risks of being exposed to rising protein prices.
"What's even more disappointing is a weak summer sales performance. Tortilla's proposition should have been suited to a summer when the Covid shackles were finally off.
"While it blamed overseas holidays, the heatwave and rail strikes for the disappointing performance, it probably makes more sense to draw the conclusion it is finding it hard to stand out in a crowded Tex-Mex market. With cost-of-living pressures mounting, there is an increasing risk Tortilla could fall flat."