Topps Tiles warns on profits, suspends guidance due to Covid-19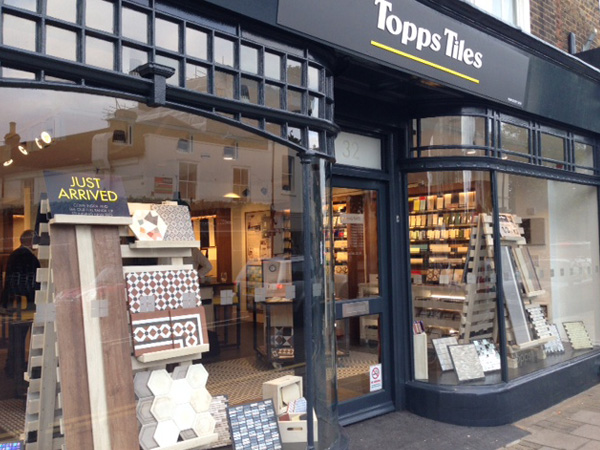 Topps Tiles issued a profit warning on Thursday, said it does not expect to pay a dividend this year and withdrew its guidance due to the Covid-19 pandemic.
The tile specialist, which has closed its stores as per government guidelines, said its online business remains in operation.
Topps said like-for-like like sales in the retail business were down 3.1% for the 12 weeks ended 21 March 2020.
The group insisted its remains in a "good" financial position, with a "robust" balance sheet. Its committed £39m revolving credit facility has been fully drawn down and it has approximately £20m of cash liquidity immediately available. Topps also has an £11m accordion facility which is subject to lender approval.
It said the emergency support measures announced by the government will help retain cash liquidity in the business. Specifically, the cessation of business rates for 12 months will save the company £9.5m, while the deferral of the VAT quarter payment will improve cashflow by £3.1m.
"We will utilise the Job Retention Scheme to furlough colleagues who are unable to work due to store closures and we estimate that this will benefit cashflow by at least £2.0 million per month while this situation continues.
"A number of additional steps are being taken to reduce costs, preserve cash and provide the business with maximum flexibility."
While it has modelled several trading scenarios for the balance of the current financial year, Topps said it is planning its finances around the most pessimistic expectation, which assumes that stores remain closed for a prolonged period.
"In the event of a 12 week closure of retail premises, followed by a further quarter of materially reduced sales, when combined with the support detailed above, the group believes that its cash reserves will provide it with good levels of liquidity for the remainder of the current financial year," it said.
Topps said it is clear the pandemic will result in a "material" reduction to its expectations for revenue and profit for the second half of the financial year.
"In these circumstances, the group is withdrawing its financial guidance for FY20 and does not expect to pay an interim dividend this financial year."