Topps Tiles third quarter in line with expectations, sales rise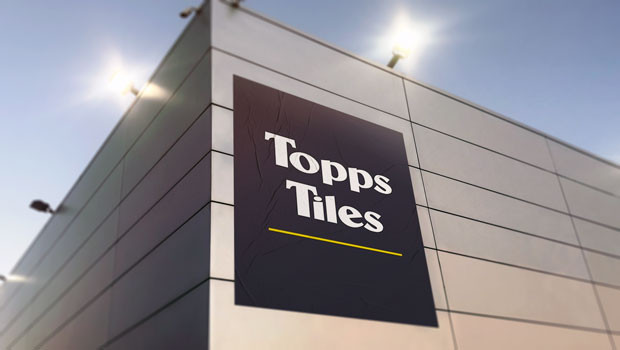 Topps Tiles posted a rise in third-quarter sales on Wednesday, with trading in line with the group's expectations.
In the 13 weeks to 2 July, sales were up 9.2% on the year, including the benefit of a full quarter of trading from Pro Tiler Tools.
The tile retailer said its omni-channel business has continued to perform well, with like-for-like sales up 2.9% over the period. In the most recent 11 weeks, however, where the comparative period in FY21 was not impacted by trading restrictions, LFL sales were down 0.9%.
Sales, margins and operating costs remain in line with its expectations.
Compared to the period before the pandemic, average weekly sales per trading store were 28% higher in the third quarter than in FY19, which Topps said illustrates "the significant progress" made by the group over the last three years.
"Slightly less than half of this growth is due to the transfer of sales from closed stores as we successfully rationalised our store network with the remainder due to underlying sales growth," it said.
The company said sales in the commercial business continue to grow well despite a subdued market, up 26% on the year in Q3, and it remains confident the segment will break even in the second half and move into profitability in FY23.
Chief executive Rob Parker said trading had remained in line with expectations "despite the continuing headwinds from lower consumer confidence, supply chain challenges and high inflation".
"Sales per store in Topps Tiles remain significantly ahead of our pre-pandemic performance, Commercial and Pro Tiler Tools are growing well year on year, and we have successfully launched our newest brand, Tile Warehouse," he said.
"Whilst we are mindful of the current economic pressures and their impact on the outlook for consumers, we are confident that our successful strategy, multiple growth drivers and strong balance sheet leave us well-positioned to deliver medium term growth and our 20% market share goal of '1 in 5 by 2025'."