Tobacco stocks tumble on reports of possible US nicotine curb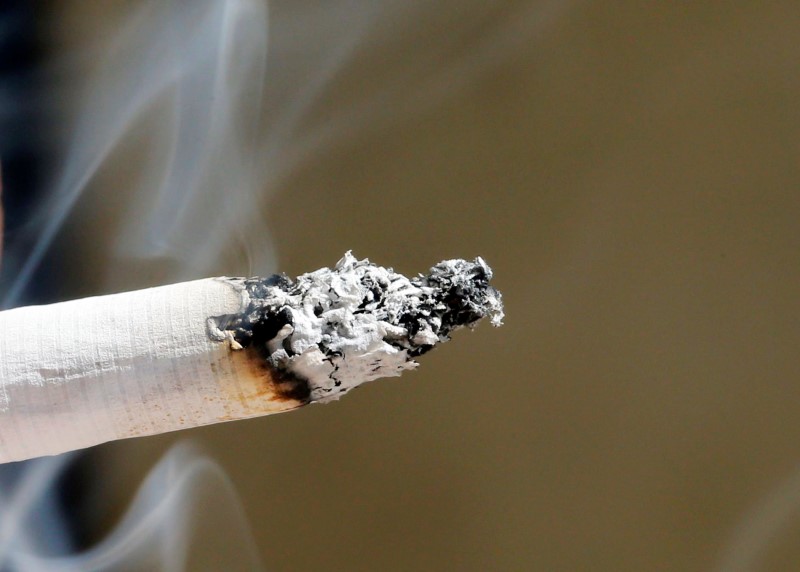 Global tobacco stocks fell heavily on Tuesday, after it emerged that the Biden administration was considering curbing nicotine levels in cigarettes sold in the US.
According to the Wall Street Journal, citing unnamed sources familiar with the matter, the White House is discussing the measure, along with a potential ban on menthol cigarettes. Nicotine is not known to cause cancer, but it does make smoking more addictive. Flavoured cigarettes, meanwhile, are seen as more appealing to younger people as the menthol taste can mask the more irritating effects of smoking.
Neither the White House nor the US Food and Drug Administration, which regulates tobacco, have commented on the report.
But that did not stop shares in tobacco companies falling sharply on Wall Street and in Europe. On Monday, Altria Group closed down 6% while Philip Morris International, which was spun out of Altria and does not sell in the US, closed 1% lower.
As at 0945 GMT on Tuesday, Altria was off a further 1% in pre-market trading, while in London, British American Tobacco was trading 6% down and Imperial Brands was 5% lower. Stockholm-listed Swedish Match was off 2%.
Altria told CNBC: "Any action that the FDA takes must be based on science and evidence, and must consider the real-world consequences of such actions, including the growth of an illicit market and the impact of hundreds of thousands of jobs from the farm to local stores across the country."