Tobacco stocks get burnt as FDA sends letters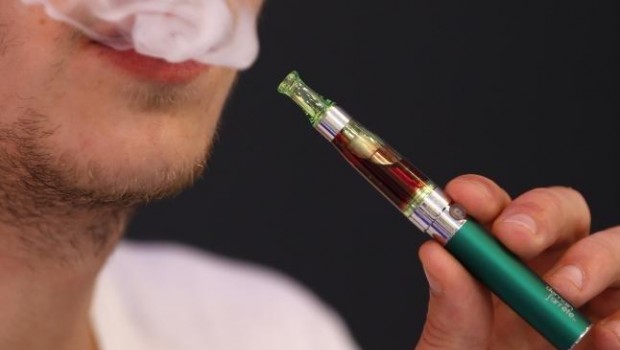 Shares in London's tobacco giants Imperial Brands and British American Tobacco were sent lower on Friday by worries about tougher regulations.
BAT's Reynolds American arm and Imperial's Fontem Ventures was one of 21 manufacturers of electronic cigarettes to receive a letter from the US Food and Drug Administration on Friday, which is seeking information to assess whether the products are being marketed illegally.
As well as big players, the 21 e-cigarette companies included the manufacturers and importers of Vuse Alto, myblu, Myle, Rubi and STIG.
Last month the FDA gave companies 60 days to submit "robust" plans to curtail youth vaping or risk their products being taken off the shelves, with FDA commissioner Scott Gottlieb highlighting his concern what the agency sees as rising youth use in these products.
Under FDA rules the sale of new e-cigarette products after August 2016 is banned without regulatory approval. If it turns out that e-cigarettes were introduced after this deadline, companies could face fines or have their products seized from store shelves.
"Companies are on notice – the FDA will not allow the proliferation of e-cigarettes or other tobacco products potentially being marketed illegally and outside of the agency's compliance policy, and we will take swift action when companies are skirting the law," Gottlieb said in a statement on the FDA's website that appeared many hours after London's tobacco shares began moving south.
He added that if products are being unlawfully marketed and outside the FDA's compliance policy, "we'll act to remove them".
He said the FDA could revisit its compliance policy that has resulted in certain e-cigarettes, including flavored e-cigarettes, remaining on the market until 2022 while their manufacturers submit applications for premarket authorization.
"Further, many of these products pose particular concerns given their use of flavors. We know flavors are one of the principal drivers of the youth appeal of e-cigarettes and we're looking carefully at this," Gottlieb added.
EARLIER...
Overnight, big tobacco rivals Philip Morris International railed against a global tobacco control treaty that called for "vaping" products to face the same restrictions as cigarettes.
The World Health Organisation's Framework Convention on Tobacco Control had earlier in the week called for a crackdown on new products and increased efforts to curb the industry's influence. None of the discussions were open to the public or media.
Furthermore, two traders cited a note from Morgan Stanley on Friday that mentioned a presentation from the US regulator that proposed reducing nicotine to 0.2mg per cigarette compared to 10-14mg for the average cigarette. The Food & Drug Administration also proposed an immediate cut rather than gradual decline and for the nicotine cap to go into effect in 2020.
However, this seemed to be referring to the FDA's "advanced notice of proposed rulemaking" consultation that was published in March, where the regulator called for information for consideration in developing new tobacco product standards.
Philip Morris published a poll it had commissioned from Ipsos that the suggested the public "does not want governments to block promising solutions to public health problems".