The Works trades 'significantly ahead' of expectations in H1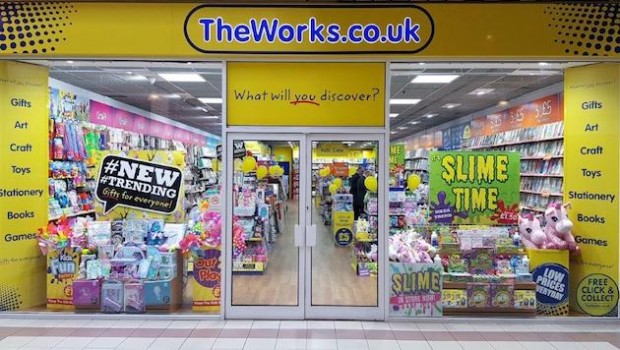 British retailer The Works said on Thursday that trading had been strong and "significantly ahead" of expectations since reopening from the UK's first round of Covid-19 lockdowns.
The Works posted a 10.6% increase in like-for-like sales for the 19 weeks ended 25 October, excluding the seven weeks when stores were closed due to the lockdown.
However, the Works also said that total sales had declined 7.1% but said it was confident that the last six months had demonstrated the "increasing relevance and appeal" of its proposition.
The London-listed firm highlighted that it had a strong liquidity position at the end of the period, with net cash of £8.4m, significantly ahead of last year, and believes that it has adequate resources to support the business during this new period of increased restrictions.
However, given the high level of uncertainty stemming from the Covid-19 pandemic and its associated lockdowns, the Works opted not to issue profit guidance for the 2021 trading year just yet.
Chief executive Gavin Peck said: "Naturally, it is disappointing that we have had to close most of our stores again, so close to Christmas, but the strong performance since the last lockdown and our sound financial position mean we are well placed, and we are focussed on ensuring that we reopen safely, and are geared up to make up as much lost ground as possible in December."
As of 0925 GMT, The Works shares had surged 28.04% to 21.51p.