The Works hails record Christmas sales; CEO departs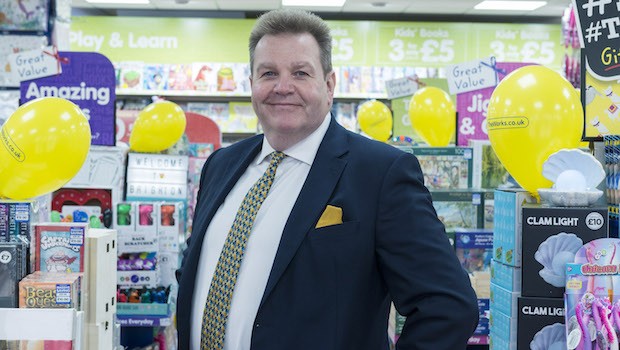 Toys, books and stationery retailer The Works said on Thursday that chief executive officer Kevin Keaney was stepping down after nearly nine years in the role, as it hailed a record Christmas sales performance.
In the 11 weeks to 12 January, like-for-like sales were up 1.5%, reflecting growth in stores and online over the key Christmas trading period. The Works said the record Christmas sales performance was delivered against "tough comparatives and a difficult consumer backdrop".
It highlighted "strong" sales of its core Christmas offering, including new product ranges and sales of products linked to the Frozen 2 film release. However, the group also said that a slower start to the post-Christmas sale led to increased discounting.
The Works provided an update on trading for the 26 weeks to 27 October, reporting a like-for-like sales decline of 1.9% against a "difficult" consumer backdrop. The group made an adjusted earnings before interest, tax, depreciation and amortisation loss of £4.3m, which it said reflected the seasonal nature of the business.
The company also announced the departure of CEO Keaney. Chief financial officer Gavin Peck, who took on the role in April 2018, has been appointed as the new CEO with immediate effect. Current head of finance Rosie Fordham has been appointed as interim CFO.
Peck said: "We remain confident in the prospects for the company with the business trading-in line with the boards' full-year expectations."
At 1230 GMT, the shares were up 12.9% at 35p.